Welcome to FunPlacesToFly.com!
All gassed up and no place to go? We have an ever growing list of Fun Places to Fly and Aviation Events, provided by pilots like you who love aviation.
Share on:

Receive emails about new Fun Places to Fly and Aviation Events as they are added to our database, plus a Weekend Events email. You pick the states you are interested in!
| | | |
| --- | --- | --- |
| | | |
| | | |



Do what yer' Momma said...
Go Play!

My RV-9A From Van's Aircraft - Installing the Landing Gear - Part 3



Trial fit of the U-403 Brake Mounting Flange - Left Gear Leg
You don't really have to do this, but I wanted to see how hard it is to get this flange on to the left gear leg. I had to a little oil on it to get it on. NOTE: All the entries on this page are for the left gear leg.
The Latest Updates!

New Aviation Event - Albert Whitted Airport Preservation Society Pancake Breakfast, St Petersburg, FL - Saturday, Dec 7, 2013
View the history of Tony Jannus and the First Airline Flight while eating breakfast. View Benoist models and enjoy conversations with local aviation historians. Enjoy pancakes served with eggs, bacon or sausage, home fries or grits, orange juice or coffee.

New Pilot Destination Added - Barnstormers Grill, Williamson, GA
"Barnstormers Grill Tuesday through Thursday 11:30 - 9:00. Friday 11:30 - 9:30 Saturday 8:00 - 9:30 Sunday Buffet 11-3. Offers dining at a Grass Field with vintage aircraft. Museum on site located in the hangar of the restaurant. Check out PeachStateAero.com" - Submitted by Brad Hatcher.
Got Comments?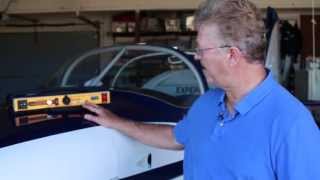 New Video - AspectSolar: Aviation Testimonial - YouTube - AspectSolarHQ
High-Capacity portable battery pack power anything from mobile phones to CPAPs to televisions, and is compact enough to fit in a suitcase. Travel the world with real portable power.

New Pilot Destination Added - Lake Charles Casinos, Lake Charles, LA
"An awesome airport long runway authentic Cajun meals for a dollar at Million Air. Three Vegas style casinos, multiple golf courses. An awesome destination for any flyer" - Submitted by Bobby Moore.
Got Comments?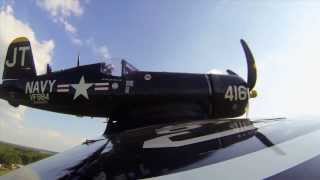 New Video - The Aviators 4: Episode 412 Teaser - YouTube - TheAviatorsTV
In this episode we (TheAviatorsTV) profile the F-4U Corsair, and Kurtis tries his hand at performing aerobatics for the first time!

Pilot Destination Update - Airport Cafe, Urbana, OH
"Great place to fly in with the air museum, a bike trail just south of the airport, and, of course, pie! http://www.aopa.org/News-and-Video/All-News/2012/June/1/Fly-Outs-Pie-please" - Submitted by Bruce.
Got Comments? - Got Photos?

New Photo Added - Pik-N-Pig BBQ, Carthage, NC
"N4797S taking off from 5NC3 after a great BBQ lunch at Pik-N-Pig, Carthage, NC." - Submitted by Jeff Sumeracki.
Got Comments? - Got Photos?

New Pilot Destination Added - Great Plains Wing of the CAF, Council Bluffs, IA
"This is the home of the Great Plains Wing of the Commemorative Air Force, P51-D Mustang Gunfighter and a military museum. Also based in our hangar is an AT-6 Texan. Work days are every Saturday except holidays from about 0800 hours until early afternoon and Thursday evenings from about 1800 hours until 2100 hours. Gunfighter's annual usually begins in November and gets finished in late winter so if you have ever wanted to see the inside of a genuine Mustang, winter is a great time to do so!" - Submitted by Jeff Hutcheson.
Got Comments?

Pilot Destination Update - Airport Cafe, Urbana, OH
"Get the pie first! It would be shame to not have room for it. We fly here often. I recommend it highly. While your there stop and see the bomber restoration in progress!" - Submitted by Dan McLaughlin.
Got Comments? - Got Photos?

New Aviation Event - Christmas Light Night Flights In WWII C47, Fort Worth, TX - Friday - Tuesday, Nov 29, 2013 - Dec 31, 2013
Groups of up to 15 passengers enjoy hot chocolate cookies before being driven out to the plane in a vintage military truck. Pilots then take guests for 40-minute flights above the DFW area in a historic Douglas C-47, a World War II-era plane. Flying at low altitudes, they will see Lake Arlington's Interlochen Christmas Lights as well as views of downtown Fort Worth. Children ages 2 and younger may fly for free in the lap of a paid adult. Passengers in wheel chairs can be helped on board. You can buy seats online or over the phone with a credit card.

New Aviation Event - Wings of Dreams Fly-In / Cruise-In Breakfast, Keystone Heights, FL - Saturday, Dec 7, 2013
Breakfast Buffet to benefit the Wings of Dreams Aviation Museum - 8 am to 10:00 am. First come, first served. $7/person - $4 for kids 9 under – Complimentary breakfast for WWII and Korean War veterans. Breakfast buffet includes: scrambled eggs, bacon, sausage, grits, biscuits, fruit, juice, coffee. "Fly into History" program – "Pearl Harbor Day Commemoration." Guided tours of museum and historic space artifacts after fly-in.

New Pilot Destination Added - Skyport Restaurant & Lounge, Scottsbluff, NE
"Great restaurant on the field. It's Nebraska...not fancy, but nice table cloths and candlelight dinners. Steaks, seafood, fish...deserts all at reasonable price. Runways are paved, long...12/30, 5/23 ILS GPS and VOR approaches. Worth the trip. Hours: Sunday - 7:00 am - 2:00 pm. Monday - Wednesday - 7:00 am - 4:00 pm. Thursday - 7:00 am - 8:00 pm. Friday - 7:00 am - 9:00 pm. Saturday - 7:00 am - 9:00 pm." - Submitted by Dennis Mosbarger.
Got Comments?


New Aviation Event - Northeast Bonanza Group-Shake Off the Frost, Lititz, PA - Saturday, Jan 18, 2014
Our speaker this year is Todd Adams, President of Lancaster Avionics. Arrive by 11:00 AM and ask the tower to direct you to the West Ramp. Take the walkway into the terminal, noting the door code on the way in. We will have lunch and the address by Todd in Fiorentinos Restaurant in the terminal.RSVP Rich Campbell include cell phone number. If the weather is deemed unfavorable, this event will be rescheduled Rain date Saturday January 25.

New Video - Some of My Favorite RV Aircraft Paint Schemes - YouTube - SmittysRV
The photos I took in this video are some of my favorite paint schemes of RV's from all over. Enjoy!


New Aviation Event - 2nd Annual Cabin Fever Fly-In, Lancaster,, PA - Saturday, Feb 1, 2014
Fly-In, Drive-In, Walk-In. Join us for breakfast featuring our Famous Groundhog Mash Eggs Sausage plus pancakes. $7.00 for all you can eat. Main Terminal. Rain or Shine. Meet Lancaster Lenny our local Groundhog, bring the kids. FAA Safety Seminar to follow breakfast, Seminar starts at 11AM. Hope to see you there.


New Aviation Event - EAA 518 Fly-In Breakfast, Reedsville, PA - Saturday, Dec 14, 2013
EAA 518 Fly-In Drive-In Breakfast 8 to 11 am.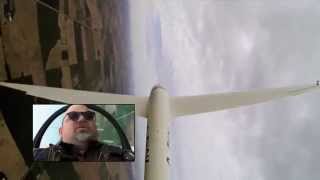 New Video - The Aviators 4: Episode 411 Teaser - YouTube - TheAviatorsTV
In this episode we look at aircraft speed and performance modifications and Anthony explores the world of soaring and goes on his first aerobatic flight ever with gliding great Manfred Radius.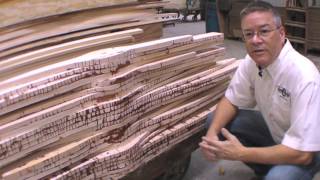 New Video - How Sensenich Wooden Props Are Made - YouTube.com - AVweb
Composite props may be the latest shiny object to make airplane go, but most of them have wood cores and the basic wooden prop is enjoying somewhat of a resurgence. AVweb's Paul Bertorelli took a tour of Sensenich's prop factory in Plant City, Florida to see how these products are made.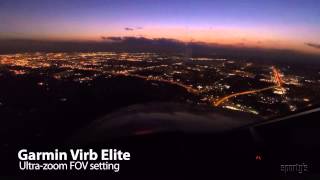 New Video - Garmin Virb Elite in the airplane - YouTube.com - Sportys Pilot Shop
Pilot's eye view in cloudy, sunny and nighttime conditions.

New Aviation Event - Texas Vietnam Heroes Exhibit at Cavanaugh Flight Museum, Addison, TX - Wednesday - Tuesday, Dec 18, 2013 - Jan 21, 2014
Texas Vietnam Heroes Exhibit at Cavanaugh Flight Museum - 10:00 a.m. – 5:00 p.m. Before the Texas Capitol Vietnam Veterans Monument is dedicated March 29th in Austin, TX, an award-winning exhibit that includes a tribute to the 3,417 Texans who died in the war is touring the state with a stop the Metroplex during the holiday season. Every Texan who made the ultimate sacrifice in Vietnam is individually represented on one of a pair of dog tags that includes his name, rank, branch of service, date of loss and home of record. A full set of these tags will be on display in an emotionally moving display at the Cavanaugh Flight Museum. Guests will be allowed to search, touch and even take rubbings from these dog tags. The Texas Vietnam Heroes Exhibit will be displayed in a hangar surrounded by Vietnam-era planes and vehicles, so that the entire building will serve as a tribute to the men and women who served. Adults: $10 Children 4-12: $5 Additional donations will be accepted to help build and fund the Texas Capital Vietnam Veteran's Monument. Cavanaugh Flight Museum, Hangar 4, 4572 Clare Chennault, Addison, TX 75001. 972-380-8880
*
Previous Updates and Fun Places To Fly - Check our Archive
Advertise with us!

| | | |
| --- | --- | --- |
| | Located at the Commemorative Air Force Headquarters at Midland International Airport. The CAF Airpower Museum is dedicated to preserving the complete history of World War II military aviation and the memory of the men and women who built, serviced and flew these historic aircraft. | |

| | | |
| --- | --- | --- |
| | Our goal is to continue turning our creative ideas into insanely cool products, and hopefully make enough money to buy more 100LL (that means airplane gas, mom.) | |

| | | |
| --- | --- | --- |
| | This Low Flying Aircraft metal sign measures 12 inches by 12 inches and weighs in at 1 lb(s). This metal sign is hand made in the USA using heavy gauge american steel and a process known as sublimation, where the image is baked into a powder coating for a durable and long lasting finish. | |
All Aviation Events and Places To Fly listed are provided by the general public. FunPlacesToFly.com and OpenAirNet Inc. shall not be held liable for false or inaccurate listings, financial loss, damages or injury. If you decide to fly your aircraft into one of the locations listed on this website, you do so at your own risk. Always call ahead to confirm any information listed and the existence of the destination or event. Any information displayed may not be accurate or current and should not be considered valid for navigation, flight planning, or for use in flight. Please consult official publications for current and correct information. Please read our Disclaimer.