Welcome to FunPlacesToFly.com!
Fun In Aviation! That's what it's all About! This is a website built for Pilots, by Pilots.
All gassed up and no place to go? We have an ever growing list of Fun Places to Fly and Aviation Events, provided by pilots like you who love aviation.
Share on:


Van's recognizes new Southern Service Center - Van's Aircraft



Vanís Aircraft has recognized US Sport Planes of Denton, Texas to provide Factory Authorized service for the popular RV12 SLSA Light Sport aircraft. Servicing most the major LSA aircraft, US Sport Planes has been a Rotax Service Center for several years and have over 20 A&P mechanics on staff. "We received good comments from our customers about US Aviation. We are pleased to have them assist our customers in the central US." Scott Risan, President and GM of Vanís Aircraft commented.
The Latest Aviation News, Events, Places to Fly, Videos and MORE!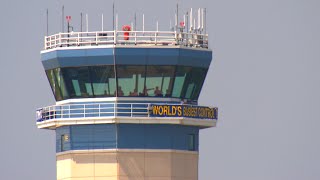 A Look Back at EAA AirVenture Oshkosh 2014 - YouTube - EAA - The Spirit of Aviation
EAA's video staff takes a look back at the amazing week that was #OSH14!

Pilot Destination Update - Blackerby's Hangar 5 Restaurant, Columbus, IN
"Absolutely great breakfasts, wide variety menu, great aviation theme carried out throughout." - Submitted by George.
Got Comments? - Got Photos?

New Aviation Event - Cleveland National Air Show, Cleveland, OH - Saturday - Monday, Aug 30, 2014 - Sep 1, 2014
A nonprofit organization, the Cleveland National Air Show has been Northeast Ohio's Labor Day Weekend since 1964 at Burke Lakefront Airport. One of the premier air shows in the United States, the modern Air Show's roots date back to 1929 when the National Air Races flew in Cleveland. U.S. Navy Blue Angels will headline the Cleveland National Air Show on Labor Day Weekend, August 30, 31 & September 1, at Burke Lakefront Airport in downtown Cleveland. Check out three days of aerobatic flying, precision maneuvers, heart-stopping wingwalking and much more in the air. On the ground, climb into the cockpit, walk inside a plane, meet the crews, get an autograph and enjoy the Cleveland National Air Show presented by Discount Drug Mart.

New Aviation Event - Branson Airport Fly-In, Hollister, MO - Saturday, Sep 27, 2014
We would like to thank everyone for making this a great year for our community. We would like to show our appreciation by giving back. AVGAS $5.00 a gallon and no fees! Win show tickets, eat good food, and take a tour with the Airport Director!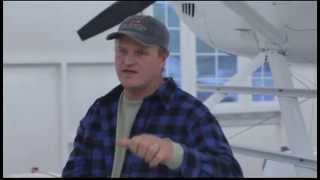 Real Pilot Story: Underwater Escape - YouTube - AirSafetyInstitute
For many pilots, the prospect of crash landing in water is one of the most terrifying things in aviation. Bryan Webster has been there, done that, and says they're right to be afraid. Listen as he tells the tale of a wild flight that ended in the drink, and shares some of the knowledge he's gained in 15 years of teaching water egress techniques.

New Aviation Event - All you can Eat Pancake Breakfast Buffet at the Flying W Airport Patty Wagon Cafe, Medford, NJ - Sunday, Aug 31, 2014
ALL YOU CAN EAT Buffet for $10.00 at the Patti Wagon Cafť, 8 AM to 12 Noon. Includes: Pancakes, Scrambled eggs, Bacon, Sausage, Fresh Fruit and Beverages: Juice and Coffee

Featured Fun Place to FLY! Culinary Creations Cafe, Montgomery, NY
"The Culinary Creations Cafe is right on the field. It has a great menu ion, plus a wine list. The confections are outstanding. Hours of operation: Sunday Brunch Served 9:00am-2:00pm. Closed on Monday. Tuesday - Wednesday - Thursday: Lunch Served 11:00am-3:00pm. Friday: 11:00am-8:30pm. Lunch Served 11:00am-3:00pm. Dinner Served 5:00pm-8:30pm. Saturday - 11:00am-8:30pm. Lunch Served 11:00am-3:00pm. Dinner Served 5:00pm-8:30pm." - Submitted by Mike Watson.
Got Comments?

Featured Fun Place to FLY! AQ Chicken House, Springdale, AR
"The best fried chicken in the state! Choice of Pan Fried, Over-the-Coals my favorite, or BBQ. They also serve some of the best ribs, catfish, and chicken fried steak around. Never had anything on their menu that wasn't great. Portions should satisfy anyone's hunger. I always leave with a to-go box. AQ Chicken is located only about 2.5 miles from KASG Springfield Muni, so if you can't get the shuttle, there's always a taxi. Go to the AQ Chicken House website and check out their menu. Whatever you choose, you won't be disappointed." - Submitted by David Monroe.
Got Comments?

Featured Fun Place to FLY! The City of Allegan, Allegan, MI
"We decided to visit Allegan, Michigan after watching a TV episode titled Steak Paradise on the Travel Channel. Among the several restaurants featured was the Grill House which has a grill room where you can pick your steak right from the meat cooler and grill it yourself. It looked like it would be a fun place and we put a visit on our to-do list. Built in 1836, the steakhouse was then a lumber company headquarters and bunk house. Today folks come from all over to visit the now famous restaurant and for good reason. We had a wonderful time and an awesome meal that included grilled filet mignon cooked to perfection by the staff. Fly-in guests are always welcome and owner Marcia's son-in-law loves to talk about flying. I would recommend giving them a day or two notice so they can make arrangements to meet you at the airport or your inn. Now because I am a fan of craft beers, and the Grill House serves New Holland Brewing products oatmeal stout...yum we knew we needed a place to stay. The DeLano Mansion Inn answered our inquiry for a room with an email letting us know that, although they had been full, a no-show had created a vacancy and assured us an airport pick-up would be no problem. Innkeepers/owners Marcia and Kent Neigebauer were fabulous hosts with Kent meeting us at the airport holding a small sign with our names and DeLano Inn. Chuckling he told us I always wanted to do that. The inn, like the restaurant, was built in the mid 1800's. Stepping through the door you are stepping into a time warp where Lincoln is still the president. Immaculately furnished in period decor, if not for the electric lights and air conditioning you may believe you have actually time traveled. Set out at our arrival was a homemade shrimp dip, crackers and lemonade that was very tasty and welcome after our flight. Breakfast the following morning featured a delicious Amish Breakfast Bake along with maple sausage, fruit, coffee, juices, and a baked peach that was just wonderful. Hats off to both establishments and their staffs. We were made to feel welcome and were accommodated in every way. Visit the web sites http://www.delanoinn.com/ and http://grillhouse.net/ for more information." - Submitted by George.
Got Comments?


New Aviation Event - Texas Fly-In, Boerne, TX - Thursday - Sunday, Oct 9-12, 2014
Join Piper/Cessna Flyer and Texas Skyways as they put on a good old Texas Fly-In. Ya'll come for some Texas-sized fun and entertainment, camaraderie, good food, music, and a Vintage Car Show. Multiple vendors will be on site and offering discounts, plus we'll have a flea market and great raffle prizes. You must RSVP to be entered into the raffle. Email or call to register or go to www.txskyways.com. Exhibitors invited include Continental, ECI, Hartzell Propeller, Aviation Laboritories, Garmin, Crystal Avionics, FreeFlight, RD Propeller, Alcor, Dart Aircraft, Cradin Avionics, Falcon Crest Aviation, River City Industries, Jordan Propeller, Georgetown Instruments, JJ Air Parts, Jewlery Vendors, Alamo City Rods. There will also be seminars put on by Garmin, RD Propeller, Aviation Laboritories, FreeFlight, Crystal Avionics, and many more.

New Aviation Event - 9th Annual Jefferson Fly in, Jefferson, TX - Saturday, Sep 27, 2014
Airplanes, Food Fun 10 am - 2 pm. Free admission for a day of family fun. BBQ lunch with all the trimmings complimentary to pilots and crew who fly in. Spectator BBQ lunch is $10 for adults and $5 for children under 10. The charming town of historic Jefferson is nestled deep in the Piney Woods of East Texas. Visitors are extended a warm welcome to visit our many bed and breakfast establishments, historic buildings, museums, antique shops, restaurants, horse and mule drawn carriage rides, riverboat and train rides. Cypress River Airport offers a courtesy car for the short trip into downtown Jefferson.


New Aviation Event - Beech River Regional Airport Fly-In Car Cruise-In, Darden, TN - Saturday, Oct 4, 2014
Annual Fly-In/Car Cruise-In. B17 Sentimental Journey, P51 Red Nose,... more to follow. Food, entertainment.


New Aviation Event - Airport Open House, Canton, MI - Saturday, Sep 27, 2014
Calling all aviation enthusiasts to an Airport Open House at 8550 N. Lilley Rd. in Canton from 10:00 am to 3:00 pm. Bring the whole family and enjoy the airplane displays, model plane demonstrations and live music. Take a discovery plane ride or helicopter ride charges apply or just enjoy watching the planes taking off and landing.


New Aviation Event - Fly In Barbeque, Vinton, IA - Tuesday, Sep 23, 2014
Fly in barbeque 5:00 PM to 7:30 PM. $5.00 per person. PIC eats for free. Come and join us.

New Aviation Event - EAA 1350 Pancake Breakfast and Airport Fly-In, LaGrange, GA - Saturday, Sep 20, 2014
On Saturday, Sept. 20, EAA Chapter 1350 will be having its monthly pancake breakfast in LaGrange, GA at LGC, from 9:00 to 10:30. We will be serving our golden-delicious pancakes, mouth-watering sausage, tantalizing eggs, nature-grown orange juice, and imported coffee for only $5.00. We are also going to throw in both sunshine and shade at no extra charge. The LaGrange airport will also be hosting its inaugural fly-in, Southern Wings, on the same day. Admission is free and the airport will be serving smoked BBQ from 11:30 to 3:00, with Avgas discounted during the fly-in. There will be static displays of warbirds, experimental and classic aircraft, and there will also be a car show with a variety of classic and antique automobiles. For more information check out the link http://www.eaa1350.com/SouthernWingsFly-in. Between the pancake breakfast and fly-in, you'll be able to enjoy some great food, see all kinds of aircraft, share stories and tall tales with other pilots, see vintage automobiles, and have a great time on a Saturday. Sept. 20 promises to be a Saturday you won't want to miss so mark it on your calendar and join us for breakfast and the Southern Wings fly-in. Hope you can make it.

New Aviation Event - 60th Fly-in/Drive-in Breakfast, Pottstown, PA - Sunday, Sep 7, 2014
An over 60 year tradition continues with Pottstown Aircraft Owners and Pilots' Fly-in/Drive-in Breakfast at the Flyers' Roost at Heritage Field. Full breakfast of pancakes, eggs, ham, juice, and coffee only $8 for adults, $5 for kids. Breakfast served from 8 AM to noon. Display planes, show cars, plane rides, and more. Win an iPad Mini. Free admission and parking. See the web site for driving directions.

New Aviation Event - Wood, Tailwheels, and Fabric Fly In, Hanover, IN - Friday - Sunday, Sep 19-21, 2014
It's Back! Intended to be a relaxed event for pilots, the gathering fills a void that your typical county airport fly-in could not. Beautiful scenery, great planes and wonderful people mixed to create something special. It's the most nothing you'll ever do ! See you in September. Be sure to check out our website www.LeeBottom.com, buy your ticketspre-purchase required, and sign-up for our e-newsletter called NORDO News to get up-to-date information as it is disseminated.

New Aviation Event - 5th Annual Spring Hill MD35 Fly-In, Salisbury, MD - Saturday, Sep 13, 2014
Spring Hill Fly-In


New Aviation Event - Deridder, LA - KDRI - 4th Saturday - Fly-in / Drive-in BBQ, Deridder, LA - Saturday, Aug 23, 2014
The re-start of the month BBQ Fly-ins and opening of two brand new runways. Donations go to the BBQ and the Deridder Army Airfield.

New Aviation Event - Stafford Wings and Wheels, Stafford, VA - Saturday, Oct 18, 2014
Come celebrate the 350th anniversary of Stafford, VA. This year's Wings and Wheels celebration features an airshow by the Bealeton Flying Circus, performances by Scott Francis in his Extra 300, parachute demonstrations by the United States Parachute Association, Fly Radioactive RC and motorcycle demonstrations by the 540 Boyz. Fly in and have some pancakes from EAA 1099. The Wings and Wheels celebration is sponsored by the Stafford Rotary Club.
*
Previous Updates and Fun Places To Fly - Check our Archive
Advertise with us!

| | | |
| --- | --- | --- |
| | Model Airplanes, Books, Videos, Art and More! Find thousands of Aviation, Military, Civil, World I and World War II items and gifts. | |

| | | |
| --- | --- | --- |
| | This Low Flying Aircraft metal sign measures 12 inches by 12 inches and weighs in at 1 lb(s). This metal sign is hand made in the USA using heavy gauge american steel and a process known as sublimation, where the image is baked into a powder coating for a durable and long lasting finish. | |

| | | |
| --- | --- | --- |
| | A documentary about Crew 713 - The men who flew the B-24 Liberator, Irishman's Shanty | |
All Aviation Events and Places To Fly listed are provided by the general public. FunPlacesToFly.com and OpenAirNet Inc. shall not be held liable for false or inaccurate listings, financial loss, damages or injury. If you decide to fly your aircraft into one of the locations listed on this website, you do so at your own risk. Always call ahead to confirm any information listed and the existence of the destination or event. Any information displayed may not be accurate or current and should not be considered valid for navigation, flight planning, or for use in flight. Please consult official publications for current and correct information. Please read our Disclaimer.