Welcome to FunPlacesToFly.com!
Fun In Aviation! That's what it's all About! This is a website built for Pilots, by Pilots.
All gassed up and no place to go? We have an ever growing list of Fun Places to Fly and Aviation Events, provided by pilots like you who love aviation.
Share on:


The Latest Aviation News, Events, Places to Fly, Videos and MORE!

Featured Fun Place to FLY! Perrin Air Force Base Historical Museum, Sherman/Denison, TX
"The Perrin Field Historical Society was chartered and registered as a non-profit organization dedicated to the preservation of the history of Perrin Army Airfield and Perrin Air Force Base located in Grayson County Texas. The purpose is to research, record and preserve the history of Perrin Field during thirty years of operating as an active military installation 1941 through 1971. Perrin Air Force Base Historical Museum is located at 436 McCullum Avenue, the first intersection after entering North Texas Regional Airport-Perrin Field from State Highway 691 west on to Grayson Drive. Turn left on McCullum Avenue south. Museum is on the corner of Grayson Drive and McCullum Avenue on your right. No admission fee. However, donations are appreciated." - Submitted by Smitty.
Got Comments?


New Aviation Event - FAA Wings and Garmin ADSB, Marietta, PA - Thursday, Oct 9, 2014
Garmin ADS-B Seminar starting at 6pm followed by FAA Wings program at 7pm.


New Aviation Event - Collings Foundation - Wings of Freedom Tour, Wappingers Falls, NY - Monday - Wednesday, Sep 29, 2014 - Oct 1, 2014
The Collings Foundation Wings of Freedom Tour will be at Dutchess County Airport from September 29, 2014 to October 1, 2014. On display will be a B-17 Flying Fortress, B-24 Liberator, and P-51 Mustang. Schedule: 9/29/14: 2pm – 5pm. 9/30/14: 9am – 5pm. 10/1/14: 9am – 12pm. Aircraft tours and up-close viewing are $12 for adults, $6 for children under 12. WWII veterans can tour through the aircraft at no cost. 30 minute flights in the B-17 and B-24 are $450 per person. Flight time in the P-51 is $2,200 for 30 minutes, $3,200 for a full hour.

New Aviation Event - Taste of Fall, Fulton, NY - Sunday, Oct 26, 2014
Puddle Jumpers Restaurant is hosting our 3rd annual Taste of Fall event. Lots of vendors and crafters, and local artists Yard sale booths available as well. Kitchen will be open with a limited menu. Stop in and get a jump start on your Christmas shopping. 1pm - 7pm Call or message us on Facebook for more info!


New Aviation Event - Clinton Fall Festival, Clinton, MI - Friday - Sunday, Sep 26-28, 2014
Festival next too the airport. Saturday-Antique cars and tractors. Sunday-Parade

New Aviation Event - Western Michigan University College of Aviation Pancake Breakfast Fly-In - 75 Years of Aviation Education at WMU Celebration Event, Battle Creek, MI - Saturday, Sep 27, 2014
Come celebrate with WMU's College of Aviation in celebrating 75 years of aviation education. Kids 5 and under eat pancakes for free while those older only costs $5.00. We encourage you to come by for breakfast and take part in celebrating with one of the oldest aviation programs in the nation.


New Aviation Event - Wings and Wheels, Hagerstown, MD - Sunday, Sep 21, 2014
Young eagles, breakfast and lunch, cars and planes on display. Fly-in's welcome.


New Aviation Event - Bloom Flyers Breakfast Buffet, Bloomsburg, PA - Saturday, Oct 4, 2014
From 8 am to 11 am an all you can eat Belt-Busting Breakfast Buffet includes scrambled eggs with and without ham and cheese, breakfast potatoes, pancakes, sausage, coffee and juice. Fill your plate as many times as you like for $10. Kids from 6 to 12 are half price and children under 6 eat free!!!


New Aviation Event - St Clair County Intl Airport / Airport Appreciation Day, Kimball, MI - Sunday, Sep 28, 2014
Airport Appreciation Day Sunday, Sept 28th from 9am to 2pm. Aircraft, fast cars and fancy watercraft will be on static display. Pancake Breakfast from 7am til 11am hosted by the EAA Chapter 979. Adults $6.00 and Children $3.00. Hot dogs served from 1130a.m. until closing, sponsored by Friends of the Airport FOTA. See aircraft displayed by the Civil Air Patrol, EAA and many others.


New Aviation Event - Bennington Airport French Toast Fly-in Breakfast, 8am-11am, Bennington, VT - Saturday, Oct 11, 2014
Bennington Airport French Toast Fly-in Breakfast. French Toast Fly-in Breakfast from 8am-11am. October 11, 2014. Bennington, Vermont, Wm. Morse State Airport KDDH. Sponsored by the Bennington Sport Flying Club, EAA Chapter 1375. For further information please contact: Leik Myrabo, President. 802-447-6275 lmyrabo@comcast.net


Featured Fun Place to FLY! Viroqua Restaurants, Viroqua, WI
"Sod and Asphalt runways. Good food within walking distance of airport or you can use a courtesy car to go to Westby to Borgen's or Old Town Inn. Viroqua Restaurants are within walking distance. Great Wall Buffet and Pizza Hut are closest. McDonalds, Culver's, Main Street Station within 3/4 mile and Dunnam's about a mile." - Submitted by Tom Olson.
Got Comments?


Featured Fun Place to FLY! Reedsburg Restaurants Fast Foods, Reedsburg, WI
"Numerous places to eat next to airport. Grocery store just north of runway has great food and seating. Voyageur Inn motel less than 1/4 mile has great food. Fast food places all within 1/4 mile or less or can get courtesy car to go downtown." - Submitted by Tom Olson.
Got Comments?

New Aviation Event - FREE Friday Lunch: September 19th, 11-2 PM, Erwin, NC - Friday, Sep 19, 2014
Join us every 1st and 3rd Friday of the month for a free lunch 11 AM-2 PM. Top off your plane with our low fuel prices, and your stomach with FREE food!

New Aviation Event - Fall Fly-In Safety Seminar Cookout, East Windsor, CT - Saturday, Sep 27, 2014
Sponsored by EAA Chapter 1310. Don't miss this multi-part safety event featuring tail-wheel operations and Experimental aircraft maintenance considerations. Proficiency in the aircraft that you fly has a direct relationship to the safety of your flying operations. This is true for all aircraft and especially tail-wheel aircraft. Experimental aircraft offer some unique maintenance challenges to builders and new owners. Let's learn from the mistakes of others! FAASTeam Rep. Marilyn Pearson and FAA DAR Joe Gauthier offer their expertise into these two topics. Breakfast at 09:00 and Cookout to follow the seminar! Click on the link to register TODAY!

New Aviation Event - Bonham Festival of Flight, Bonham, TX - Saturday, Oct 25, 2014
Fly in or drive in to Bonham Jones Field for a fun-filled day of aviation! There will be food and beverage available, a Young Eagles Rally, a veterans' tribute and an airshow from 1200-1530. The field will be closed for the show, and arrivals after noon must be by prior arrangement. EAA members wishing to volunteer their time and aircraft to fly a few Young Eagles would be greatly appreciated! Please contact Kate Kyer with any questions. See you there!

Pilot Destination Update - AeroDiner, North Windham, CT
"FBO has been closed since spring of 2012. And no fuel. Numerous restaurants within a short walk. Auto parts, bowling alley, Walmart and Sears." - Submitted by Rich.
Got Comments? - Got Photos?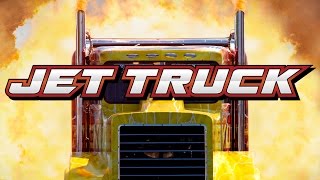 Jet Truck - Drag Race Trailer - YouTube.com - TheAviatorsTV
From the producers of 'The Aviators' and 'Air Boss' come 'Jet Truck' - Watch for it in 2015.

New Photo Added - Grandma Millie's Bakery Cafe, Johnstown, NY
"In Oct 2013, Grandma Millie's Bakery was chosen to receive a makeover from the TV Show Buddy's Bakery Rescue starring Buddy Valastro. The episode aired July 2014. Be sure to come in and see all that is new, including our new logo, decor and delivery van!!" - Submitted by Chauncey McCormick.
Got Comments? - Got Photos?

New Aviation Event - Chili Fly-In, Canton, MI - Saturday, Nov 15, 2014
EAA Chapter 113's annual Fall Chili Fly-In from Noon till 3 PM in the comfort of the EAA Aviation Center, rain or shine. Bring a pot of your favorite Chili to share or try one of ours. All are welcome!


New Aviation Event - Open House/Fly-in, WILLS POINT, TX - Saturday, Oct 11, 2014
Saturday – Oct 11, 2014 Open House/Fly-In – Wills Point, TX VAN ZANDT COUNTY REGIONAL AIRPORT 76F Third Annual Open House/Fly-In 8:00am to 2:00pm. New product presentation by ASPEN AVIONICS at 9am, and at 10:15am EAA Chapter 1078 presents Electrical Wiring Concepts for Experimental Aircraft. From 12 to 2pm will presentations on careers in aviation. Prize drawings for pilot's attending presentations. Spot landing and flour bombing contests. Free bounce house for kids, classic car show, event door prizes, and free raffle for plane rides. Civil Air Patrol offering breakfast and lunch. Early aircraft arrivals receive free breakfast. Be sure to bring tie downs for grass parking as ramp fills early. Contac ground control on UNICOM prior to landing for field conditions. Low priced fuel for fly-in aircraft. Event subject to weather. For more info call 903-873-3381.
*
Previous Updates and Fun Places To Fly - Check our Archive
Advertise with us!

| | | |
| --- | --- | --- |
| | Thinking of building a plane? Build a biplane! We are here to support your endeavours! With todays internet medium, coupled with excellent builder's support from this site, there has never been a better time to take the plunge into building your dream. | |

| | | |
| --- | --- | --- |
| | Avery Tools is located on Hicks Airfield (T-67), 411 Aviator Drive, Fort Worth, Texas 76179. We have a 3500 sq ft. facility conveniently located on Hicks Airfield for fly-in or drive-in customers. | |

| | | |
| --- | --- | --- |
| | Keep Aviation Alive! | |
All Aviation Events and Places To Fly listed are provided by the general public. FunPlacesToFly.com and OpenAirNet Inc. shall not be held liable for false or inaccurate listings, financial loss, damages or injury. If you decide to fly your aircraft into one of the locations listed on this website, you do so at your own risk. Always call ahead to confirm any information listed and the existence of the destination or event. Any information displayed may not be accurate or current and should not be considered valid for navigation, flight planning, or for use in flight. Please consult official publications for current and correct information. Please read our Disclaimer.