Welcome to FunPlacesToFly.com!
Fun In Aviation! That's what it's all About! This is a website built for Pilots, by Pilots.
All gassed up and no place to go? We have an ever growing list of Fun Places to Fly and Aviation Events, provided by pilots like you who love aviation.
The Latest Aviation News, Events, Places to Fly, Videos and MORE!

New Aviation Event - Halloween Party at Burke Lakefront Airport, Cleveland, OH - Friday, Oct 24, 2014
Oct 24 – Halloween Party 6-8pm. Come on over to the museum for a spook-tacular night! Enjoy games, activities, goodie bags, a photo back for goofy photos, a Halloween movie, and an appearance by Struts, our eagle mascot! Enter the costume contest and win prizes! A $5 charge covers costs of pizza, scary snacks, goodie bags, paper airplane making, face painting, and more! RSVP and prepayment required. 216.623.1111.


New Aviation Event - 4th Annual Fly-In/Drive-In Breakfast, Seneca Falls, NY - Sunday, Sep 7, 2014
All you can eat eggs, pancakes, sausage, coffee, tea, milk. Adults: $8. Child age 10 and under: $4. Under age 4: Free. 8AM to 12 Noon. Airplane and helicopter rides at additional cost. Event sponsored by the Waterloo Rotary Club and Finger Lakes Area Pilots. Unicom: 122.8 AWOS: 120.0 Fuel: 100LL and Jet-A.

New Aviation Event - French Toast Breakfast, East Windsor, CT - Sunday, Jul 20, 2014
We will have a breakfast featuring French toast with strawberries and whipped cream, along with sausage, scrambled eggs, fruit cup, with orange juice, milk and coffee. It's all you can eat for a $6.00 donation. 8:30 - 11:00 AM. Sponsored by EAA Chapter 1310


New Aviation Event - B-17, WWII Bomber Aluminum Overcast visiting Southeast NC, Southport, NC - Friday - Sunday, Oct 17-19, 2014
EAA's B-17, only 1 of 3 of these WWII aircraft still touring, is coming to Oak Island, NC. Walk through tour price $10/person or $20 per family. Active Duty military and veterans are free. See www.b17.org for flight prices. Hosted by EAA 939.


New Aviation Event - Dinner with a Slice of History – Cleveland's Role in Aviation History, Cleveland, OH - Friday, Nov 7, 2014
Nov 7 – Dinner with a Slice of History – Cleveland's Role in Aviation History 6:30pm From props to landing gear and everything in between, Cleveland was setting the standard in aviation for the entire country. Join us as local historian Bill Meixner shares with us some of the innovations that have their beginnings in Cleveland. Dinner will be served at 6:30 pm with the presentation to follow. Tickets are $15 non-members, $13 members. Please RSVP soon- seats are limited! 216-623-1111.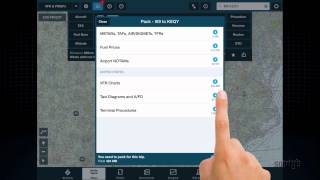 ForeFlight Tip for pilots: Pack Downloads - YouTube - Sporty's Pilot Shop
This clip originally appeared in Sporty's Flying with ForeFlight training course, available as an app in the app store and as an online course. More information here: http://www.sportys.com/PilotShop/product/17994

Pilot Destination Update - Los Banos Municipal Airport, Los Banos, CA
"A short for Los Banos - KLSN - There is a new eatery, only about four minutes from the A/C tiedown to the BLACK BEAR RESTAURANT on the former Ryans Place location. Out of the Airport Gate to your right along the Highway to the West. Beware of fast traffic, that will not slow down for Pilots. Good food and servers, is very busy most of the day. LA Esperanza Supermarket has hot Mexican food niche inside. Formerly Town and Country. Enjoy the flight and the food." - Submitted by Joe Whoo.
Got Comments? - Got Photos?

Pilot Destination Update - Hollister Municipal Airport, Hollister, CA
"A short for CVH - Hollister,CA. Airport. Currently no Restaurant on the Airfield. The best alternative Eatery is the Wizzard Café, open Monday thru Saturday across the highway thru the fence, just a few hundred feet for your two feet,in the white CORBIN Bldg, good Food at reasonable prices. Open for Breakfast and Lunch." - Submitted by Joe whoo.
Got Comments? - Got Photos?


New Aviation Event - Flights of Our Fathers Fly In, Terrell, TX - Saturday, Sep 20, 2014
Static and Dynamic Displays of Military Aircraft, Warbirds, Vintage and New Aircraft, Texas Heatwave Aerobatics Team: Radio Controlled Airplanes. Guest Speakers and Book Signings, Kids Zone, Museum Tours, Pancake Breakfast, BBQ Cook-off, Food Court.

New Aviation Event - Wings Over Waukesha Airshow, Waukesha, WI - Saturday - Sunday, Aug 23-24, 2014
Mark your calendar for the return of the Wings over Waukesha Air Show August 23-24, 2014, at Waukesha County Airport. This year's air show will feature female national aerobatics pilots, Patty Wagstaff and Susan Dacy, who remain rare women in an industry dominated by men and facing future shortages of pilots, mechanics and air traffic controllers. The B-17 and many other vintage and contemporary military and civilian aircraft will join the show. Guests can meet the pilots and hear their inspiring stories, view the aircraft up-close on the ground and enjoy many other activities on the grounds. Tickets are $15 for adults, $7 for children ages 6 – 17, free for children 5 and under. Advance tickets are now available at the discounted price of $12 per adult through the Wings over Waukesha website at www.wingsoverwaukesha.com.

New Aviation Event - WOW - Wings of Women for high school women interested in STEM carrers, Cleveland, OH - Saturday, Oct 11, 2014
WOW- Wings of Women 2014. WOW - Calling women mentors and students! This years WOW - Wings of Women - Conference will take place Oct. 11, 2014. This is an exciting Saturday conference for young women in high school interested in going into STEM related career fields. They will get to speak with professional women mentors to learn how they got to where they are today and what they need to do to succeed. Participants will receive breakfast, lunch, a swag bag, and a t-shirt for attending, plus a unique and enlightening experience. We are offering conference scholarships will cover the $20 registration fee to only 10 girls! When you apply, submit a letter as to why you want to attend the conference and why you should receive the scholarship. We are also in need of professional women mentors for the day. Both students and mentors can apply online by clicking here under the Oct. 11 event listing. If you have any questions please contact the museum.


New Aviation Event - Virginia Highlands Air Show and Fly-In, Abingdon, VA - Saturday, Sep 27, 2014
Air show with full aerobatics and fly-In. Static displays, fly-bys, sky-diving and entertainment. $15,00 for adults, fly-ins no charge. Fuel discounts on day of event. Free parking and camping available on airport property. Gates open at 10:00 a.m. Flying begins at noon. No flight arrivals permitted after 12:00 noon More details call Mike at 423-391-0422 or Mickey 276628-2909. vahighlandsairport.com


New Aviation Event - 29th Annual Simsbury Fly-In and Car Show, Simsbury, CT - Sunday, Sep 14, 2014
The largest event of its kind in the Northeast, featuring displays of over 700 airplanes and autos of virtually every type and vintage, plus more than 100 activities and exhibitors. Complete event info at www.simsburyflyin.com. NOTE - FAA arrival procedures must be followed, as described on our website.

New Aviation Event - Citabria 50th Anniversary at AirVenture Oshkosh, Watertown, WI - Saturday - Friday, Jul 26, 2014 - Aug 1, 2014
This year-long celebration begins at Watertown, WI where we will depart for AirVenture Oshkosh, where we hope to gather as many Citabrias as possible. We have received special parking courtesy of EAA they made these arrangements in spite of a late start and their already bustling workload if we arrive together. Member or not, you are welcome although your support is appreciated. Once at Oshkosh, a special event Prop Card and button will be given to those who participate. Beginning Monday morning 7/28 Visit with us at our display at the Vintage Aircraft Type Club Hangar, where we will have more information regarding the week's activities. Among these will be: Display of Citabria serial number 1 nearby. Ballots and plaques for the Best Citabria in two categories: Vintage 1964-1970 and Post-1970 Bellanca and American Champion-built. Celebratory buttons designed for this specific event. More cool Citabria stuff. Forum schedule. more... Join us in celebrating the 50th Anniversary of the Citabria.

New Aviation Event - Willits Airport Day Sixties Fly-In, Willits, CA - Saturday, Sep 13, 2014
The 2014 Willits Airport Day Sixties Fly-In celebrates the 50th anniversary of Ells Field with food, exhibits, historic aircraft, classic cars, airplane and helicopter rides, and sixties music. Fun for everyone!

Pilot Destination Update - Airways Inn of Frederick, Frederick, MD
"Staff and Restaurant on the Field is very good. Kind a local spot but very welcome to Visitor Pilots and non Pilots. I am based here at KFDK and love the services provided by Landmark and of course the FrederickFlight Center " - Submitted by Juan.
Got Comments? - Got Photos?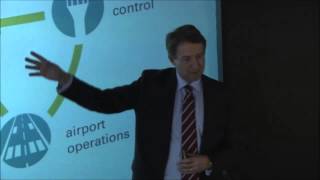 Careers in aviation - Aviation Skills Partnership - YouTube - The Skills Show
Spotlight talk from Simon Wiltts, supported by industry professionals, at The Skills Show in 2013. Come and join us to discover the wonderful world of aviation. Our speakers will leave you inspired with their insights into the six aviation job areas.

New Aviation Event - Breakfast Fly Out to Douglas, GA, Douglas, FL - Saturday, Jul 19, 2014
Meet us in Douglas, GA at DQH for breakfast at 9:00AM. Douglas is the home of the WWII Flight Training Museum. Plan on taking a tour with us. Sponsored by EAA 797

Featured Fun Place to FLY! DeLorenzo's Italian Restaurant, Easton, PA
"It's Italian Sunday Dinner everyday! Since November 2007, we have brought our family's recipes to be enjoyed by all. Taste and savor traditional Italian cuisine featuring generational recipes. Mama deLorenzo ensures that each recipe is prepared with the same fresh ingredients and TLC she uses when cooking for her own family. From homemade crepe-style manicotti, lasagna, and our crowning glory Sunday Gravy to homemade ricotta cheesecake and cannoli, you will experience the most authentic and delicious Italian food around." - Submitted by Mike Watson.
Got Comments?


New Aviation Event - 4th Annual Wings N Wheels Lebanon, Miamisburg, OH - Saturday, Aug 16, 2014
Wings 'n Wheels is a car show, fly-in and All-You-Can-Eat pancake breakfast fundraiser, hosted by the Lebanon Band Parents Association. The event features cars and planes of all types, and is held at the Dayton Wright Brothers Airport, in the Commander Aero hangar. There will be raffles, door prizes, and several trophies. Receive a chance for door prizes with each paid breakfast. Items include Snap-On tools, car accessories, hats, t-shirts, etc. Registration is required for the car show, and space is limited. Registration includes one free breakfast, and a chance to win door prizes. Also, the Wright Brother's Museum will be open during the event. Come and check out the Wright B Flyer! See our website to register for car show, or purchase breakfast tickets: www.wingsnwheelslebanon.org. Admission is free and open to the public. However, you must purchase a ticket for the breakfast, and a registration fee is required to participate in the car show. We'd love to know you're coming! Please email us if attending, or for questions. Wingsnwheelslebanon@gmail.com. Directions to Commander Aero, Inc. Dayton Wright Brothers Airport, 10570 Springboro Pike, Miamisburg, Ohio 45342: From Cincinnati: Take I-75 N. to exit 41 Austin Blvd toward Miamisburg/Washington Township. Turn right onto Austin Blvd. Take the 1st right onto OH-741 S, N. Springboro Pike. Commander Aero, Dayton Wright Brothers Airport will be on the left. From Dayton: Take I-75 S. to exit 41 Austin Blvd toward Miamisburg/Washington Township. Turn left onto Austin Blvd. Take the 1st right onto OH-741 S, N. Springboro Pike. Commander Aero, Dayton Wright Brothers Airport will be on the left.
*
Previous Updates and Fun Places To Fly - Check our Archive
Advertise with us!

| | | |
| --- | --- | --- |
| | We Have The Pilot Supplies You're Looking For! | |

| | | |
| --- | --- | --- |
| | We are a Wholesaler of aviation related gift items. We do not sell to the general public. If you are a bonafide retail outlet or an organization acting as a retail outlet, come by our website and request one of our catalogs. | |

| | | |
| --- | --- | --- |
| | Keep Aviation Alive! | |
All Aviation Events and Places To Fly listed are provided by the general public. FunPlacesToFly.com and OpenAirNet Inc. shall not be held liable for false or inaccurate listings, financial loss, damages or injury. If you decide to fly your aircraft into one of the locations listed on this website, you do so at your own risk. Always call ahead to confirm any information listed and the existence of the destination or event. Any information displayed may not be accurate or current and should not be considered valid for navigation, flight planning, or for use in flight. Please consult official publications for current and correct information. Please read our Disclaimer.