Welcome to FunPlacesToFly.com!
All gassed up and no place to go? We have an ever growing list of Fun Places to Fly and Aviation Events, provided by pilots like you who love aviation.
Share on:

Start receiving our weekly Newsletter about upcoming Aviation Events and Great Places to Fly that are in and around your Home State! PLUS individual emails about new Events and Great Destinations as they are added to our database, according to your favorite selected states.


The Latest Updates!

New Aviation Event - Learn to Fly Day and Open House at Freeflight Aviation, Medford, NJ - Saturday, May 17, 2014
Young Eagle Flights provided by EAA Chapter 1348. $99.00 Discovery Flights. Thinking about a career in aviation or just want to learn to fly, bring your questions and ask our flight instructors. Come visit our airport, get a tour of our aircraft and our airport. Enjoy breakfast or lunch at the Patty Wagon Cafe.Summer can be a really fun place at the Flying W Airport. The Pool and Tiki Bar will open in late May.

New Aviation Event - Pancake Breakfast at the Flying W Airport - Patty Wagon Cafe, Medford, NJ - Sunday, Apr 27, 2014
Enjoy an all you can eat Pancake Breakfast Buffet for $10.00 per person at the Patty Wagon Cafe, from 8 AM to 11 AM. The Buffet will include: Pancakes, Scambled Eggs, Bacon, Sausage, Fresh Fruit, Juice, and Coffee.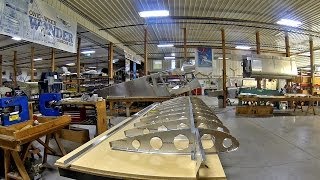 Wing Construction: Match drilled with final hole size (pre-drilled) - YouTube.com - Zenith Aircraft Company
A look at the Zenith CH 750 Cruzer wing kit, featuring factory-built (completed and riveted) wing spars, and match-drilled final hole size wing ribs. The parts cleco together right "out of the box", ready for riveting (using blind pulled rivets). http://www.zenithair.com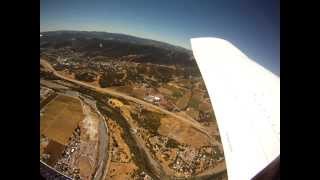 Camera falls from airplane and lands in pig pen--MUST WATCH END!! - YouTube.com - Mia Munselle
Camera falls from a sky diving airplane and lands in a pig pen.

New Aviation Event - Wings and Wheels - Vietnam War Flight Museum Day, Houston, TX - Saturday, Apr 19, 2014
Visit an art-deco gem and see some great planes and classy automobiles at the monthly Wings and Wheels fly-in from 11 am to 3 pm! Stop by the 1940 Air Terminal at William P. Hobby Airport in Houston for our monthly fly-in, bringing aircraft and car enthusiasts together at the original terminal at Hobby airport for a different theme. This month we welcome two Douglas A-26 Invaders from our neighbors at the Vietnam War Flight Museum! Of course, our beautiful 1960 Cessna 172 raffle plane will be on display - you could win it in July! Any and every aircraft is welcome to our ramp - become part of the display at the nice, GA-friendly Class Bravo airport we call home. We invite a local car club to display its fine vehicles, so there is something for everyone! Our regular history presentation will start at 12:30. A local roving food vendor will be by around lunchtime. Join us at Hobby and see what flies in! Admission is $7 for adults and $3 for children and includes access to the museum, static aircraft and vehicle displays. Lunch is served separately by a locally operated mobile food vendor. Admission is waived for visitors who fly in, or who drive in with a classic car.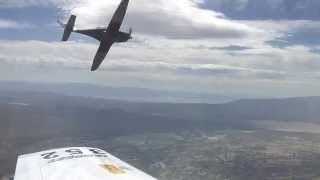 Pylon Racing Seminar - YouTube.com - wcolby1
Pylon Racing Seminar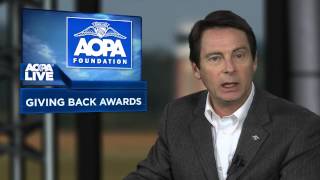 AOPA Live This Week - April 17, 2014 - YouTube.com - AOPALive
The Los Angeles Times shines the light on Customs and Border Protection's actions against innocent pilots. The latest on the driver's license medical. Where warbirds come home to roost, and saving an airport.

New Aviation Event - Deke Slayton Airfest 2014, La Crosse, WI - Saturday - Sunday, May 31, 2014 - Jun 1, 2014
Join us for Deke Slayton Airfest 2014 to be held at the La Crosse, Wisconsin Regional Airport on May 31 and June 1, 2014. We are Proud and Honored to host the Unites States Navy Blue Angels.

Flight Training at United States Air Force Academy - YouTube.com - Awesome Aviation
Cadets from the United States Air Force Academy (KAFF) practice flying the pattern above Colorado Springs.

New Aviation Event - EAA 1350 Pancake Breakfast, LaGrange, GA - Saturday, Apr 19, 2014
EAA Chapter 1350 will be having a pancake breakfast on April 19 from 9:00 AM to 10:30 AM at LaGrange Callaway airport KLGC. We will be serving pancakes, sausage, eggs, orange juice, coffee and sunshine for only $5.00. We always treat our guests well and make them feel welcome and would love to have you join us. Come try our breakfast and we will make you glad you did.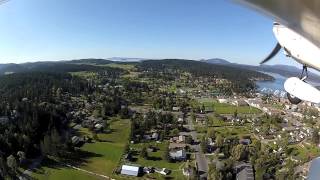 News Release - Friday Harbor Airport's New Pilot Welcome Center - FunPlacesToFly.com
Friday Harbor Airport is pleased to announce the opening of the new Pilot Welcome Center in the northeast corner of the airport next to the guest tie down area. Like many small airports, Friday Harbor Airport lacked a facility to welcome pilots to our beautiful community.


New Aviation Event - Farm Funday Fly In, Southampton, NJ - Saturday - Sunday, Apr 26-27, 2014
Antique airplanes,tractors,cars,trucks,exhibits and food . Stearman rides Available Free Camping Benefit Jack Allen Museum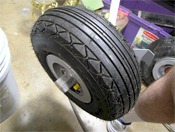 Van's Aircraft RV-9A - Installing the Landing Gear - Part 5 - FunPlacesToFly.com
Here's one of the tires, mounted on the left gear leg. I used a large crescent wrench that I bought from Lowes Home and Aircraft Supply to tighten the VA-106 wheel nut on the axle. I tightened the wheel nut to the point that the wheel wouldn't rotate easily on the axle, just to seat the rim and bearings in place. Then I backed the nut off a little, just enough to allow the tire to rotate on the axle without any notable friction.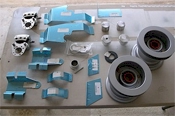 Van's Aircraft RV-9A - Installing the Landing Gear - Part 4 - FunPlacesToFly.com
Time to put the tires on the rims on my RV-9A from Van's Aircraft. Here's all parts and tools, plus some dishwashing liquid and baby powder.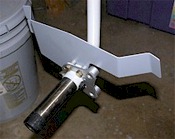 Van's Aircraft RV-9A - Installing the Landing Gear - Part 3 - FunPlacesToFly.com
I got more work done on the landing gear of the RV-9A. Thanks to some pictures posted on the Vans Air Force Forum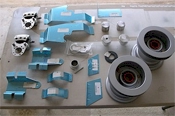 Van's Aircraft RV-9A - Installing the Landing Gear - Part 2 - FunPlacesToFly.com
Here are some of the parts that make up the brakes and the wheels of the landing gear. Some parts are self-evident as to what they are, but some aren't. Luckily I have http://www.vansairforce.com as an excellent reference for help. This website has been the main source for thousands of RV builders in the construction of this wonderful aircraft.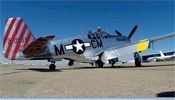 New Warbird Photos! - FunPlacesToFly.com
We went out to the Frontiers of Flight Museum to see the Collings Foundation collection of Warbirds. Below are some photos we took, along with the descriptions from the Collings Foundation website.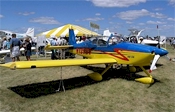 Van's Aircraft RV-9A - Installing the Landing Gear - Part 1 - FunPlacesToFly.com
I'm building an RV-9A from Van's Aircraft. It's what aircraft builders call a 'slow-build', meaning that everything comes delivered in kit form and I have assembly it. Some kits have pre-assembled sections like the fuselage or wings, but I chose to build everything myself (it's a lot cheaper that way). The RV-9A is a 2-seat all-aluminum airplane, designed to be an easy-to-fly, economical and versatile aircraft. It has an average cruise of about 180mph and only burns about 7.5 gph, with a O-320 Lycoming engine. It was designed for day-to-day flying, local trips and short cross-countries, with occasional long flights. Thanks to it's larger wings and long slotted flaps, even low time pilots find it easy to fly and land. Unlike it's sister aircraft, the RV-7A, the RV-9A it is not aerobatic. That's OK with me, since I like the contents of my stomach to stay where they are.

New Aviation Event - Fly In Breakfast/Young Eagles Rally, Lubbock, TX - Saturday, Apr 19, 2014
Free breakfast for fly ins 8-10, Young Eagle Flights 10:30-1:00


New Aviation Event - CTPT Flight Training Weekend, Fulton, NY - Friday - Sunday, May 2-4, 2014
Comanche Pilot Training Program ground school and flight training program will be held at Oswego County Airport the first weekend in May. The ground school will take place on Friday May 2. The hands on maintenance clinic will take place Saturday. Individual flight training sessions will be held Saturday afternoon and Sunday May 4th. Successful completion of the flight portion of he the weekend can be signed off as a BFR or IPC. Meals will be served at Puddle Jumpers Restaurant on the airport. See http://comanchetraining.webs.com to registration information.
*
Previous Updates and Fun Places To Fly - Check our Archive
Advertise with us!

| | | |
| --- | --- | --- |
| | The RAM yoke clamp mount for the Apple iPad will fit rails from 0.625" to a maximum of 1.25". The 1" rubber ball is positioned at a right angle to the plane of the mount so when connected to a rail, the ball sits parallel to the rail. | |

| | | |
| --- | --- | --- |
| | Avery Tools is located on Hicks Airfield (T-67), 411 Aviator Drive, Fort Worth, Texas 76179. We have a 3500 sq ft. facility conveniently located on Hicks Airfield for fly-in or drive-in customers. | |

| | | |
| --- | --- | --- |
| | Information for pilots, aircraft owners, and builders. | |
All Aviation Events and Places To Fly listed are provided by the general public. FunPlacesToFly.com and OpenAirNet Inc. shall not be held liable for false or inaccurate listings, financial loss, damages or injury. If you decide to fly your aircraft into one of the locations listed on this website, you do so at your own risk. Always call ahead to confirm any information listed and the existence of the destination or event. Any information displayed may not be accurate or current and should not be considered valid for navigation, flight planning, or for use in flight. Please consult official publications for current and correct information. Please read our Disclaimer.