Welcome to FunPlacesToFly.com!
Fun In Aviation! That's what it's all About! This is a website built for Pilots, by Pilots.
All gassed up and no place to go? We have an ever growing list of Fun Places to Fly and Aviation Events, provided by pilots like you who love aviation.
Share on:


Huerta-Baker Interview - Pilot Medical Update - YouTube - AOPALive



FAA Administrator Michael Huerta visits AOPA headquarters and talks with AOPA President Mark Baker about medical certificate reform, replacing 100LL, the FAA budget and other issues of interest to general aviation pilots.
The Latest Aviation News, Events, Places to Fly, Videos and MORE!

New Aviation Event - Veterans Day, Williamson, GA - Saturday, Nov 8, 2014
Join us for our 8th annual Veteran's Day celebration. Gates open at 11am for lunch, where our grill master will be cooking up hamburgers, brats and hotdogs to go with our sides of chili and coleslaw. The program begins at 2:30pm with special musical groups, a parachute jump, guest speaker, posting of the colors, presentation by local ROTC Drill Team, recognition of all veterans and their branch of service, flag folding and a flyby in a missing man formation. Event is scheduled to end at 4pm.


New Aviation Event - Silver Wings Fraternity 2014 Annual Convention, Pensacola, FL - Thursday - Saturday, Oct 2-4, 2014
Most activities take place on Naval Air Station Pensacola. President Walter Baker said tours are scheduled at the National Naval Aviation Museum, ed areas of the Naval Survival Training Institute, and other venues. Members will enjoy lunch at the world-famous Cubi Bar, and the latest IMAX wide-screen movies. The banquet will be held at the Officer's Club and the scheduled keynote speaker is NASA Astronaut Nicole Stott, who has flown on three space shuttle missions and served two tours aboard the International Space Station. Silver Wings Fraternity is a charitable and educational membership organization founded in 1958 by aviation pioneers. Its membership consists of pilots and others with a genuine interest in aviation, who provide educational opportunities in aviation to young people, and who seek fellowship and camaraderie with aviators worldwide. They host and maintain their clubhouse at the annual Sun 'n Fun International Fly–In Expo in Lakeland, Florida. Funds from their Aviation Scholarship Program are given annually to non-profit aviation educational organizations and to qualified high school and college students pursuing careers in aviation.

New Aviation Event - Brookeridge Residential Airpark Fly or Drive In, Downers Grove, IL - Saturday, Sep 20, 2014
Tour the neighborhood, tell flying stories, eat lunch, meet the residents Aircraft displays and fly-bys Fun activies for the kids Located at the intersection of 86th and Washington, Downers Grove, IL Please register by sending an email to info@ll22.org Rain date September 21

New Aviation Event - EAA 1414 Fly-In/Drive-In Breakfast Young Eagles Rally, Poplar Grove, IL - Sunday, Sep 14, 2014
Come join us for all-you-can-eat pancakes, waffles, eggs, sausage, coffee, milk, juice and good company at beautiful Poplar Grove Airport C77. Enjoy the view of our grass paved runways and the wide variety of planes that fly in. Bad weather got you grounded? Drive on down breakfast will be here waiting rain or shine. Free airplane rides for ages 8-17 with parental consent offered by the volunteers of the Young Eagles program. While you are here, visit the Vintage Wings and Wheels Museum right next door separate admission fee applies. Flying In? Park on the grass or the ramp at the Museum on the north side of the airport. Driving In? Turn into the Museum driveway at 5151 Orth Road, Poplar Grove, IL and follow the signs. Breakfast served from 7am till 11:30am. Airplane Rides from 8am till noon weather permitting. Breakfast: $7 adults, $4 kids. Airplane Rides: Free no purchase necessary. Proceeds help fund our educational, youth and community-building activities.


New Aviation Event - EAA Chapter 146 Fall Fly-In Pancake Breakfast, West Ghent, NY - Saturday, Sep 13, 2014
Pancakes, eggs, sausage, OJ, coffee – all for only $6. Plenty of parking for both aircraft cars at one of the most picturesque grass airfields in the Northeast. 8:00 am to Noon. Rain Date: Sunday September 14.

Pilot Destination Update - Ephraim-Fish Creek, Ephraim, WI
"This is great little airport, friendly people on site, bikes to ride into town or a courtesy car. We biked to the Gibralter Bar Grille." - Submitted by Bob Vajgrt.
Got Comments? - Got Photos?


New Aviation Event - Tractor and train show. Fly in breakfast, Carthage, NC - Saturday, Nov 8, 2014
Breakfast 8.00 am10.30 am.eggs pancakes,sausage, milk, coffee and juice. $7.00. Benefit is for new museum carthageairmuseum.org probably the best tractor show in the world. Steam, gas, kerosene. Over 500 pieces. Check out at edervillenc.com. First class restaurant on field Pik-n-Pig.com. Transportation $5.00 per person round trip. 4 miles Event is for Nov 7th, 8th, and 9th. Breakfast only on 8th. Under wing camping permitted. $15.00 per night. Restrooms and showers included in price. Help us build this museum. Email us if you will so we can estimate attendance.


New Aviation Event - EAA 486 and Civil Air Patrol Fly-in Breakfast, Fulton, NY - Sunday, Sep 14, 2014
The Experimental Aircraft Association chapter 486 and our local Civil Air Patrol squadron at Oswego County Airport are having a fly-in pancake breakfast on September 14 at the EAA hanger, just north of the airport main entrance on rt. 176 in Fulton. Enjoy pancakes, French toast, sausage, eggs, home fries, homemade donuts, coffee, juice, milk. All you can eat. Serving from 7:30 till noon.

New Aviation Event - Pancake Breakfast, Albion, NY - Sunday, Sep 14, 2014
Eggs, Sausage, Apple sauce and all you can eat Pancakes, coffee, apple juice and ice cold water. Driving? 4906 Pine Hill Road, Albion, NY 14411. Weather permitting aircraft rides, skydiving and RC aircraft demos. Inside seating for all weather conditions.


New Aviation Event - Show n'Shine Fly-In, Cameron Park, CA - Saturday, Oct 4, 2014
This is a great event for the whole family with airplanes and cars on display. There will be food: breakfast and lunch, vendors, kids zone and awards for airplanes and cars. We would like airplanes to arrive by 9:00, if possible and the awards will be presented at 3:00. Go to our website for more information.

New Aviation Event - Fall Fly Days at Cavanaugh Flight Museum, Addison, TX - Saturday - Sunday, Sep 27-28, 2014
Fall Fly Days and Car Show is a fall festival featuring rides in Cavanaugh's famed collection of vintage aircraft and military vehicles. Families can enjoy games and activities for the kids, Sherman tank demonstrations, concessions, aircraft tours and unique photo opportunities with the aircraft that are not normally available for viewing. Saturday: The Pontiac Southern Nationals Car Show featuring some of the finest Pontiac muscle cars in the Metroplex. Sunday: The American Classic Car Show will celebrate classic and custom vehicles from every era. The event will also host to a rare GATHERING of five to seven P-40 Warhawks in honor of the last official reunion of the AVG Flying Tigers.

Remembering Robin Williams' AOPA moment - YouTube - AOPALive
The world lost a quicksilver mind with the passing of Robin Williams. After his death, we remember some fun he had with the AOPA wings. Video courtesy James Lipton with Inside the Actors Studio.


New Aviation Event - Kamiah Fly In, Kamiah, ID - Saturday, Sep 6, 2014
September 06 2014 Kamiah S73 Fly In breakfast. 9AM to 12AM. Enjoy Kamiah's Beautiful area and Breakfast. Biscuits gravy, hash browns, scrambled eggs, sausage links. Adults $7.00 Kids $3.00. Flying events will include spot landing, flour bombing, YOUNG EAGLES events for children flights Come enjoy the fun. Fuel 110LL available on site. Contact airport at 208-935-0089

New Aviation Event - Land of Enchantment Fly-In and Airport Open House, Albuquerque, NM - Saturday, Sep 6, 2014
Fly or Drive In to this 24th annual family friendly event. 0700 - 1500. Exhibit Hall, pancake breakfast and burger lunch. Aircraft judging, 3 WINGS safety seminars back country, ADS-B, and FSS s. Fun and learning for kids of all ages! 0800 flag raising ceremony. Highlights expected include the Chile Flight, 1941 Waco, and the CAF Lobo Wing's Fairchild PT-26. Fly in pilots get free meal, bring tie-downs! See schedule, sponsors, and ramp layout on website.


New Aviation Event - Fly/In Cruise/In, Marion, IN - Saturday, Aug 30, 2014
The 24th Annual Fly/In Cruise/In will be held Saturday, August 30th, 2014 at the Marion, Indiana Municipal Airport MZZ. The action starts early at 7:00am and runs until 2:00pm. This annual event features antique, classic, homebuilt, ultralight, rotorcraft and warbird aircraft as well as vintage cars, trucks, motorcycles, fire trucks, autocycles, military vehicles and tractors. An all-you-can-eat Pancake Breakfast is served, with all proceeds benefiting the Marion High School Band. Don't miss this unique event !! Fly/In or Cruise/In !!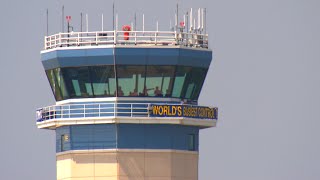 A Look Back at EAA AirVenture Oshkosh 2014 - YouTube - EAA - The Spirit of Aviation
EAA's video staff takes a look back at the amazing week that was #OSH14!

Pilot Destination Update - Blackerby's Hangar 5 Restaurant, Columbus, IN
"Absolutely great breakfasts, wide variety menu, great aviation theme carried out throughout." - Submitted by George.
Got Comments? - Got Photos?

New Aviation Event - Cleveland National Air Show, Cleveland, OH - Saturday - Monday, Aug 30, 2014 - Sep 1, 2014
A nonprofit organization, the Cleveland National Air Show has been Northeast Ohio's Labor Day Weekend since 1964 at Burke Lakefront Airport. One of the premier air shows in the United States, the modern Air Show's roots date back to 1929 when the National Air Races flew in Cleveland. U.S. Navy Blue Angels will headline the Cleveland National Air Show on Labor Day Weekend, August 30, 31 & September 1, at Burke Lakefront Airport in downtown Cleveland. Check out three days of aerobatic flying, precision maneuvers, heart-stopping wingwalking and much more in the air. On the ground, climb into the cockpit, walk inside a plane, meet the crews, get an autograph and enjoy the Cleveland National Air Show presented by Discount Drug Mart.

New Aviation Event - Branson Airport Fly-In, Hollister, MO - Saturday, Sep 27, 2014
We would like to thank everyone for making this a great year for our community. We would like to show our appreciation by giving back. AVGAS $5.00 a gallon and no fees! Win show tickets, eat good food, and take a tour with the Airport Director!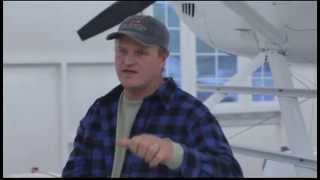 Real Pilot Story: Underwater Escape - YouTube - AirSafetyInstitute
For many pilots, the prospect of crash landing in water is one of the most terrifying things in aviation. Bryan Webster has been there, done that, and says they're right to be afraid. Listen as he tells the tale of a wild flight that ended in the drink, and shares some of the knowledge he's gained in 15 years of teaching water egress techniques.
*
Previous Updates and Fun Places To Fly - Check our Archive
Advertise with us!

| | | |
| --- | --- | --- |
| | Abalone Bay Sea Ranch Rental strives to ensure your stay with us is relaxing, memorable, and most of all, enjoyable. | |

| | | |
| --- | --- | --- |
| | Model Airplanes, Books, Videos, Art and More! Find thousands of Aviation, Military, Civil, World I and World War II items and gifts. | |

| | | |
| --- | --- | --- |
| | RV Aircraft Forums | |
All Aviation Events and Places To Fly listed are provided by the general public. FunPlacesToFly.com and OpenAirNet Inc. shall not be held liable for false or inaccurate listings, financial loss, damages or injury. If you decide to fly your aircraft into one of the locations listed on this website, you do so at your own risk. Always call ahead to confirm any information listed and the existence of the destination or event. Any information displayed may not be accurate or current and should not be considered valid for navigation, flight planning, or for use in flight. Please consult official publications for current and correct information. Please read our Disclaimer.