Welcome to FunPlacesToFly.com!
Fun In Aviation! That's what it's all About! This is a website built for Pilots, by Pilots.
All gassed up and no place to go? We have an ever growing list of Fun Places to Fly and Aviation Events, provided by pilots like you who love aviation.
Share on:


The Latest Aviation News, Events, Places to Fly, Videos and MORE!


New Aviation Event - 26th Annual Wild Onion and Eggs Breakfast Fly-In, Cookson, OK - Saturday, Apr 18, 2015
Best breakfast in Oklahoma! Will run from 8 - 10:30am. Fly-In camping available with showers in the FBO. Fuel Available for cash or checks. Come join us for a great time.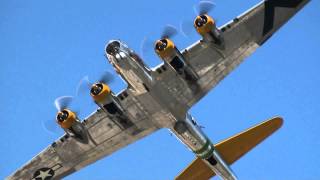 B-17's at Chino - Planes of Fame - Planes of Fame
The B-17's in this video are the Lyon Air Museum's B-17G "Fuddy Duddy II", and The CAF's B-17G "Sentimental Journey".

New Aviation Event - 2015 Planes of Fame Air Show! - A Salute to Veterans, Chino, CA - Saturday - Sunday, May 2-3, 2015
This year's airshow will feature over 40 historic aircraft, performing for your enjoyment as well as a salute to Veterans. We invite you to Airshow 2015 to celebrate the history and contributions of our Veterans. In addition to many fantastic airplanes performing, there will be panel discussions with our honored veterans.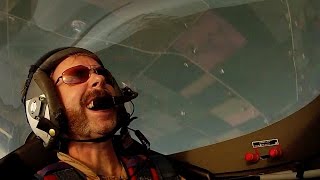 Advanced Aerobatics - Extra 300 - FlightChops - FlightChops
Quote from FlightChops: "To date, this is BY FAR the most amazing flight I've done!"

Worst Place To Be a Pilot - felipe chavez jimenez
Worst Place To Be a Pilot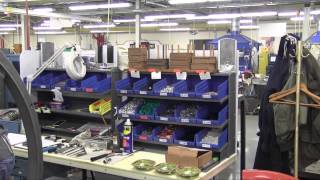 How Lycoming Builds Aircraft Engines - AVweb.com
AVweb visits Lycoming and gets a tour of the facility and get's the latest update on the company.

Pilot Destination Update - Benton Airport, Benton, KS
"Brand new fully furnished Condo's that can be rented by the night located right on the field. Fly in, eat a great meal and stay the night, a few days, or a month. Call Mike at 316-641-5000 or go to Airsharesllc.com for more details." - Submitted by Michael Cranston.
Got Comments? - Got Photos?

New Aviation Event - OSU Flying Aggies Fly-In, Stillwater, OK - Saturday, Apr 25, 2015
A flyin that is open to the public at Stillwater Regional Airport


New Aviation Event - Fremont Airport Pancake Breakfast and Fly In, Fremont, MI - Saturday, May 23, 2015
Family fun famous Chris Cakes pancake breakfast, helicopter and airplane rides, RC Demos, candy for kids, flag raising ceremony, static displays, classic vehicles, warbirds and more!


New Aviation Event - Poplar Bluff Fly-In and Pancake Breakfast, Poplar Bluff, MO - Saturday, May 9, 2015
Fly-in to our beautiful airport, join us for a great breakfast and show off your plane. Static displays, airplane and helicopter rides, parachutists, and more. Located in the Gateway to the Ozarks. POF features a comfortable terminal and pilot's lounge, 5008' x 100' paved runway, 100LL and JET A. FUEL DISCOUNT for attending planes. Fly-in, eat well, mingle, and top-off. A great way to start your day.


New Aviation Event - Mid-Winter Chili Fly In/Drive In, Fremont, OH - Saturday, Feb 21, 2015
Come beat the chill of winter with some good chili and great company. Fly or drive the chili is on regardless of the weather from noon to 2pm. Sit in on one of our ground schools the same day to obtain your one hour of ground training required for your next flight review receive a certificate afterwards from instructor to show completed.


New Aviation Event - B-17, WWII Bomber Aluminum Overcast visiting Southeast NC, Oak Island, NC - Friday - Sunday, May 1-3, 2015
Unique opportunity to see a World War II, B-17 Flying Fortress Bomber. Ground walk though the airplane tours available free to active duty and veterans. Virtual Tour and Flights also available. Advance reservation and pricing available at www.b17.org. Single seat or group rates. Free outdoor movie night on Friday free Brunswick Big Band Concert on Saturday night.


New Aviation Event - Wings and Wheels Fly-in and Car Show, Oak Island, NC - Saturday, Apr 18, 2015
2nd annual Fly-in and Car Show. West Ramp Goodie bags for first 50 aircraft and 75 show cars. Show car fee, $10. All you can eat pancake breakfast $5. Landing competition. Earlier in the day, the town holds their Oak Island Lighthouse Run 1/2 Marathon, 5K and 10Ks, only 4 miles from airport. Later in the day, the town holds 'Phlock to the Beach event on the west ramp. This is a Jimmy Buffett-eske series of activities including a 5 hour concert featuring Buffett music. Admission. Event held the Saturday before Sun N Fun and is a good way for pilots to start their trip. Nearby hotels and on-airport camping available.

New Aviation Event - Tail Wheel Fly-In Safety Seminar, Independence, IA - Saturday, Apr 18, 2015
Start the year off right by attending our 1st annual Tail-Wheel Fly-In Breakfast! All aircraft, friends, and family are welcome to attend. We will have breakfast served from 7am-12pm, with many activities going on during the event. Starting at 10am, there will be a safety seminar hosted by Jonathan Walter discussing the 'sticky' points of tail wheel flying. The seminar will be hosted in the upstairs conference room of the main terminal. FAAST Wings Credit Available! Awards will be given to the following categories: - Oldest Tail Wheel Aircraft - Classiest Tail Wheel no black ties needed! - Farthest Traveled Tail Wheel. Discounted fuel prices during the event! For more information or to RSVP, please call 319-334-4000

New Aviation Event - Second Saturday at WAAAM Air and Auto Museum, Hood River, OR - Saturday, Feb 14, 2015
The Second Saturday of each month the WAAAM Air and Auto Museum opens the doors to roll out and run some of its antique airplanes and cars. Visitors watch airplane operations up close and may get to ride in old cars too. Open 9-5. Activities 10-2. Lunch 11-1. WAAAM is located three miles from downtown Hood River at 1600 Air Museum Road, Hood River, OR 97031. Call 541 308-1600 for more information or visit www.waaamuseum.org


New Aviation Event - EAA Chapter 35 Spring FLY-IN BREAKFAST, San Antonio, TX - Saturday, Apr 11, 2015
Come Join EAA Chapter 35 for Breakfast! Free for those who fly in! We'll begin serving about 0800. See Y'all then!


New Aviation Event - 3rd Annual EAA Chapter 35 / San Geronimo Airpark Open House, San Antonio, TX - Saturday, Mar 14, 2015
Rescheduled from January! Please join EAA Chapter 35 and the San Geronimo Community as they throw open their hangar doors. There will be a hangar to hangar hayride and a progressive lunch. Free for those who fly in nominal donation for the rest. This is a great chance to see a variety of projects in all stages of construction or restoration.


New Aviation Event - EAA Chapter 35 Monthly Gathering, San Antonio, TX - Saturday, Feb 14, 2015
EAA Chapter 35 Monthly Gathering. Lunch provided FREE for visitors who fly in! Lunch will be 11:30. Featured Program will begin about 12:30.


New Aviation Event - EAA- Big Bend Chapter Meeting and Fly-In, Presidio, TX - Saturday, Feb 21, 2015
Big Bend Chapter of the EAA will be hosting breakfast with pancakes and other sundries. Plan to arrive at 9:00 AM or as close to that time as possible. Anyone interested can participate in a tour afterward. The cost of the tour is $150. This is a flat fee so the more people sign up the cheaper person it is. We will need to know who is going to come so we can plan accordingly for food. Also we need to know who will want to go on the tour so it can be scheduled with park staff. The video of last year's event and tour is still up at https://www.youtube.com/watch?v=5C39FJV6LEo so people can get an idea of what they can expect.Please let us know if you plan to attend. The airport is a public use airport. Identifier is 3T9. Transportation from the runway to the meeting house will be provided.

New Photo Added - Stanton's Bar-B-Que and Fish Camp, Bennettsville, SC
"Photo of Restaurant Sign" - Submitted by David Gill.
Got Comments? - Got Photos?
*
Previous Updates and Fun Places To Fly - Check our Archive
Advertise with us!

| | | |
| --- | --- | --- |
| | Abalone Bay Sea Ranch Rental strives to ensure your stay with us is relaxing, memorable, and most of all, enjoyable. | |

| | | |
| --- | --- | --- |
| | Headsets and Intercoms - The Best of the Best | |

| | | |
| --- | --- | --- |
| | RV Aircraft Forums | |
All Aviation Events and Places To Fly listed are provided by the general public. FunPlacesToFly.com and OpenAirNet Inc. shall not be held liable for false or inaccurate listings, financial loss, damages or injury. If you decide to fly your aircraft into one of the locations listed on this website, you do so at your own risk. Always call ahead to confirm any information listed and the existence of the destination or event. Any information displayed may not be accurate or current and should not be considered valid for navigation, flight planning, or for use in flight. Please consult official publications for current and correct information. Please read our Disclaimer.