Welcome to FunPlacesToFly.com!
Fun In Aviation! That's what it's all About! This is a website built for Pilots, by Pilots.
All gassed up and no place to go? We have an ever growing list of Fun Places to Fly and Aviation Events, provided by pilots like you who love aviation.
Share on:


The Latest Aviation News, Events, Places to Fly, Videos and MORE!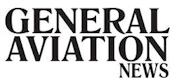 GENERAL AVIATION NEWS
A newspaper for the aviation masses. The General Aviation News website serves up aviation news for pilots and aircraft owners primarily at the grass roots level. In print twice a month, General Aviation News reports aviation news, information and entertainment rarely read elsewhere.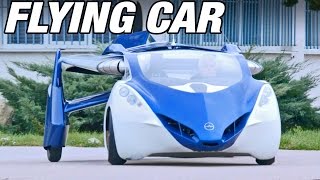 Flying Car - AeroMobil 3.0 demonstration - YouCar
An advanced prototype of the flying roadster AeroMobil 3.0 was unveiled in Vienna during the Pioneers Festival that celebrates entrepreneurship, technology and innovation.

New Aviation Event - Pancake Breakfast, Johnstown, NY - Saturday, Jun 13, 2015
Chef J and the staff at Grandma Millie's Bakery Cafe will be preparing a breakfast buffet-complete with Pancakes, Sausage, Scrambled Eggs, Home Fries, Fresh Fruit, Pastries, Orange Juice and Coffee. $10 person or $8 for pilots with ID badges.


New Aviation Event - Joliet Airport Festival 2015, Joliet, IL - Sunday, Sep 13, 2015
Pancake breakfast featuring pancakes, sausage, coffee and juice from 8:00 A.M. to 11:00 A.M. $7.00 Adults and $5.00 Seniors and Kids. Static Warbird displays, children's activities and airplane rides nominal fee until 3:00 P.M. Free Admission!!


New Aviation Event - Thiers Memorial Pistons Props Fly-in Car Show, Scotia, NY - Saturday, May 9, 2015
The RPI Flying Club hosts the 5th annual Thiers Memorial Pistons and Props Fly-in and Car Show. The event will be hosted at the Empire State Aerosciences Museum at Schenectady County Airport on May 9th from 10am-3pm rain date May 10th. There will be food, displays, helicopter rides, cars, and planes. All proceeds go toward the RPI Flying Club Thiers Fund. Please visit the website www.thiersflyin.org for more information.

Funny Airplane landing on highway - The Lovely Baby Tiger
Be one of the millions of people who already saw it. This was made in only 3 months! Its name is 405, a 3-minute film produced by Bruce Branit and Jeremy Hunt.

New Aviation Event - 2nd Annual Texas STOL Roundup, Llano, TX - Friday - Sunday, Apr 10-12, 2015
Short Takeoff And Landing Obstacle Short Landing Competition. Flour Bombing Contest. Flyouts On Sunday.

Sonex Aircraft Delivers First SubSonex Kit - Sonex
Sonex Aircraft is excited to report the achievement of several major milestones in the SubSonex Personal Jet program during the month of February: The first SubSonex kit shipped from the Sonex factory; Four new SubSonex model JSX-2 pilots were minted in Moriarty, NM; and Bob Carlton received his Low-Level Statement of Aerobatic Competency (SAC) card for the SubSonex, in-preparation for the 2015 air show season!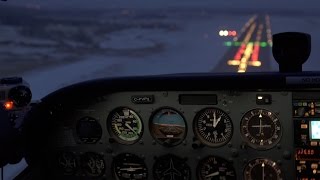 IFR training - ILS approach - 51 knot cross wind at Fix - Flying - ATC audio - FlightChops
Task Saturation and Brain Mush! IFR flying after a year off. Video created by FlightChops. https://www.youtube.com/user/FlightChops


Pilot Destination Update - Cloud 9 Cafe, Prestonsburg, KY
"Highly recommended even if you drive… it's that good! I stopped in on a return flight from Morristown KMOR to Lapeer D95 during a visit to the Smokey Mountains last fall, a 475 mile trip so I needed a fuel/food stop along the way. Big Sandy KSJS was my choice and what a great place. The owner of the FBO greeted me on the Unicom, pumped my fuel and made me feel a welcome guest. His daughter owns Cloud 9 restaurant and did an amazing job of providing a home cooked roast beef dinner that I would have easily flown 100 plus miles for had it been in my home state. This place is a must stop if traveling through and a great destination if you are based anywhere near, no doubt by far the best home cooked food from any airport ever!" - Submitted by Victor Adamko.
Got Comments? - Got Photos?

New Aviation Event - EAA 797 Brunch Meeting, Live Oak, FL - Saturday, Feb 28, 2015
Have a free brunch on us at Suwannee County Airport in Live Oak, FL. Brunch is at 10:00AM and stay for the meeting. We have our own clubhouse. Everyone is invited.

New Aviation Event - Bellanca-Champion Club West Coast Fly-In, Columbia, CA - Friday - Sunday, Jun 12-14, 2015
This will be our 16th Annual West Coast Fly-In held in Columbia, California in the heart of Gold Rush Country. This Mother lode of Fly-Ins has become the largest gathering of Bellanca and Champion Aircraft on the West Coast, perhaps anywhere. Attendees can expect a weekend of beautiful airplanes spanning several decades, wonderful food and drink, a chance to visit with fellow aircraft enthusiasts, and it all takes place in an idyllic, picturesque setting. We invite all members and their guests, and non-members to join us for this most enjoyable fly-in weekend. Bellanca, Champion or whatever you fly or drive: Come Join Us! This is a good opportunity to see our Club in action! EVERYONE IS WELCOME.

Flight Program | Aviation Careers | Spartan College - Spartan College of Aeronautics and Technology
Almost every child has dreamed of flying, propelling through the air like Superman, flying a jet fighter or being a professional airline pilot. At Spartan College of Aeronautics and Technology dreams become reality every day. Students choose Spartan because of our worldwide reputation for providing quality flight instruction. Since 1928, Spartan has been helping pilots reach their goals as professionals in aviation. The iPad based curriculum allows students to move through their training faster and with more opportunity to practice as they learn. In addition, Tulsa, Oklahoma provides excellent weather conditions for flight training.

New Aviation Event - 5th Annual Armed Forces Weekend Celebration Fly-In, Brady, TX - Friday - Saturday, May 15-16, 2015
Warbirds Warbird Rides, Reenactors, Weapons Vehicle Demonstrations, Museum Exhibit Aviation Art Gallery, Noon Honor Guard Ceremony Heritage Flyover, Friday Night on the Square, Saturday Night WWII Hangar Dinner Dance w/ Sentimental Journey Orchestra, Lots of PLANE fun!!! Join us to honor our armed forces veterans!

New Aviation Event - EAA 518 Fly-In Drive-In Breakfast, Reedsville, PA - Saturday, Mar 14, 2015
EAA 518 Fly-In Drive-In Breakfast 8 to 11 am.

New Aviation Event - 22nd Annual Light Sport Safety Seminar, Oshkosh, WI - Saturday, Feb 28, 2015
Speakers and Topics: Wes Hackri FAA "Stabilized Approaches &..." Joe Norris "Aircraft Transitions" Tom Boyer CFII/DPE "Radio Etiquette" John Moody "Lessons Learned from an UL Pioneer" This is a FREE seminar and qualifies for the FAA "WINGS" program. Lunch will be available for purchase from the EAA. 3000 Poberezny Rd, Oshkosh, Wisconsin, 54902

New Aviation Event - Wings of Dreams Fly-In Breakfast, Keystone Heights, FL - Saturday, Mar 7, 2015
Breakfast Buffet to benefit the Wings of Dreams Aviation Museum – 8:00 am to 10:00 am. First come, first served. $7/person - $4 for kids 9 under – Complimentary breakfast for WWII and Korean War veterans. Breakfast buffet includes: scrambled eggs, bacon, grits, biscuits, fruit, orange juice, coffee. "Fly into History" program – "Women's History Month" – our panel will include WASP Penny Halberg, "Rosie the Riveter" Betty Bishop, WASP daughter Sue Plaster and Daughters of the American Revolution Regent Konnie Beauregard Col. Samuel Elbert Chapter – "Celebrating America Together"


Featured Fun Place to FLY! Dinner Table Restaurant, Keene, NH
"Family Style Restaurant with beer, wine and mix drinks Just off transient area E of Runway 20." - Submitted by Edward Hug.
Got Comments?

New Aviation Event - FAA Safety Seminar: See And Avoid: What You Don't See Can Kill You, Medford, NJ - Thursday, Mar 12, 2015
FAA Safety Seminar at N14 - 7PM: See and Avoid: Operations at Non-Towered Airports in New Jersey. What are the risks? What are the best practices? This very important program will provide information on how to make the safe decisions when operating at non-towered airports in New Jersey. NYSB statistics show the accident trends for New Jersey. Airport environments, accident trends and instrument approach procedures with their associated risks are shown for ed New Jersey non-towered airports. Click on the link below and register TODAY.

New Aviation Event - Private Pilot Ground School, Medfford, NJ - Tuesday - Tuesday, Mar 17, 2015 - Jun 2, 2015
Private Pilot Ground School. Primary Training and Refresher Course. Afternoon/Early Evening Session. March 17 to June 2, 2015. Every Tuesday 4 PM to 7 PM for 12 weeks. Price $299.00 for the complete course or $30.00 per session. Textbooks sold separately Instructor: Bob McCabe, CFI, AGI, IGI. This course covers all aeronautical knowledge items required for Private Pilot Certification. At course completion, primary students who pass a sample test will receive an endorsement to take the FAA Knowledge Test at an approved testing center. There is no limit to the number of times you may take the sample test. Experienced pilots may attend the sessions of their choice as an excellent refresher. Rusty pilots will find this training a great way to get back in the game. To enroll or request additional information, contact the instructor Bob McCabe at 856-912-5329 or call Freeflight Aviation at 609-265-0399. Please provide Proof of Citizenship current passport or birth certificate with raised seal to Freeflight Aviation prior to attending class. About the Instructor: Bob McCabe is a certificated flight instructor and advanced and instrument ground instructor with more than 2500 hours flight time and 20 years of teaching experience. He is a former flight school owner, corporate instructor, and adjunct college professor. He holds the rank of Colonel in the Civil Air Patrol and has served as New Jersey Wing Commander, mission pilot, instructor pilot, check pilot and cadet orientation pilot. Bob also serves as a volunteer FAA Safety Counselor for the Philadelphia Flight Standards District and has presented dozens of seminars on a wide range of safety related topics. He has been an invited guest speaker at aviation organizations and other venues. In 2014, Bob received the General Aviation Certificated Flight Instructor of the Year Award representing the FAA's Eastern Region, and again in 2015 representing the Philadelphia Flight Standards District. Bob recently retired as Chief Engineer, Research Development, for a division of a major defense contractor, where he led development of advanced communications systems for space, airborne, land and sea platforms. He continues to enjoy his two primary passions – flying and teaching.


New Aviation Event - Safety Seminar at Marshall County Airport, Lacon, IL - Monday, Jun 22, 2015
Annual Safety Seminar at the Marshall County Airport. Starts at 7:00 PM. Prizes and refreshments. Come out and have a good time!
*
Previous Updates and Fun Places To Fly - Check our Archive
Advertise with us!

| | | |
| --- | --- | --- |
| | We Have The Pilot Supplies You're Looking For! | |

| | | |
| --- | --- | --- |
| | The PilotMall.com Pilot Shop sells over 4,000 pilot supplies at everyday low prices. | |

| | | |
| --- | --- | --- |
| | We are a Wholesaler of aviation related gift items. We do not sell to the general public. If you are a bonafide retail outlet or an organization acting as a retail outlet, come by our website and request one of our catalogs. | |
All Aviation Events and Places To Fly listed are provided by the general public. FunPlacesToFly.com and OpenAirNet Inc. shall not be held liable for false or inaccurate listings, financial loss, damages or injury. If you decide to fly your aircraft into one of the locations listed on this website, you do so at your own risk. Always call ahead to confirm any information listed and the existence of the destination or event. Any information displayed may not be accurate or current and should not be considered valid for navigation, flight planning, or for use in flight. Please consult official publications for current and correct information. Please read our Disclaimer.