Welcome to FunPlacesToFly.com!
All gassed up and no place to go? We have an ever growing list of Fun Places to Fly and Aviation Events, provided by pilots like you who love aviation.
Share on:

Start receiving our weekly Newsletter about upcoming Aviation Events and Great Places to Fly that are in and around your Home State! PLUS individual emails about new Events and Great Destinations as they are added to our database, according to your favorite selected states.


The Latest Updates!

New Aviation Event - PLANE CRAZY SATURDAY, Mojave, CA - Saturday, Mar 15, 2014
Mojave Transportation Museum Foundation Plane Crazy Saturday 10 a.m. until 2 p.m. Mojave Airport Historic Aircraft Display Day – All aircraft welcome – come to MHV and talk aviation! KMHV – Twr 127.6 WX AWOS-3 132.225 661-824-5218 Ground 123.9 Joshua Approach 133.65 Transient Parking Area by Original MCAS Mojave Tower. FREE event – Bring the kids! At 11A.M.– Barbara H. Schultz, Aviation Author speaking on books she has written, including: Pancho, The Biography of Florence Lowe Barnes Flying Carpets, Flying Wings, The Biography of Moye W. Stephens and Wedell- Williams Air Service a book on Jimmy Wedell and his aircraft. Suggested donation for talk $2 per person. Voyager Restaurant opens at 8 a.m. Weather permitting - Aircraft and space collectibles and artworks will be available for sale and viewing. Everyone is welcome to visit the airport's Legacy Park where replicas of SpaceShipOne and the Voyager are on display.

New Aviation Event - Worlds Best Apple Pie Fly In!!!, Chino, CA - Saturday, Mar 8, 2014
Saturday March 8, 2014 come enjoy the Worlds Best Apple by straight from the number 1 voted bakery!!! Available Hours 11 am till 3 pm. Apple and Apple Boysenberry pie by the slice, or whole pie. Crumb or bakery crust located right at the base of the Chino control tower. Free parking and great fuel prices!!! See you here!!!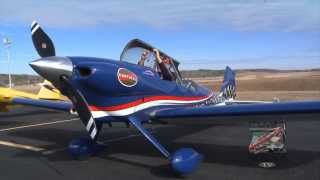 Meet Team AeroDynamix - YouTube - LiveAirShowTV
Here is a large aerobatic demo team that perform around the country in the very plane that many of you may be flying right now! Meet Team AeroDynamix!

2014 Women of Aviation - YouTube.com - LeTourneauUniversity
In the U.S., women make up only 6% of pilots and 2% of mechanics in the aviation industry. LeTourneau University has more than half a century of experience educating some of the world's best pilots, including the former pilot of Air Force Two, the aircraft used to transport the Vice President of the United States.


New Pilot Destination Added - Grand Strand Airport, North Myrtle Beach, SC
"This airport is nicely situated just north of Myrtle Beach. This allows for easy access to the area. Located within just a few miles of the airport is golfing, dining, lodging, and other activities." - Submitted by Adam Ruemenapp.
Got Comments?

New Aviation Event - Fort Myers Flying Club Poker Run, Fort Myers, FL - Saturday, Mar 15, 2014
Join the fun! Poker Run stops at Arcadia X06, LaBelle X14, Venice KVNC and Punta Gorda KPGD. Lunch served by EAA. Games at 1:00PM. $10/hand. See all the details at fortmyersflyingclub.com . Fort Myers, FL 33907

New Aviation Event - RIPA Poker Run Event, Lincoln, RI - Sunday, Jun 22, 2014
Date: 6/22/14 Rain date of 6/29/14. Visit up to seven of Rhode Islands Airports, end up at KSFZ for spot landing contest, registration, chicken barbecue and prizes. Fun for all! See RIPA website for further details

New Aviation Event - EAA Chapter 22 FlyIn - DriveIn Breakfast, Rockford, IL - Sunday, May 4, 2014
Cottonwood Airport Chapter Hangar, Rockford, IL, USA. It's time again for EAA Chapter 22's annual 1st Sunday in May Pancake Breakfast. We are at a NEW location this year… hosting at our home base 1C8 – COTTONWOOD AIRPORT. We will be serving pancakes, eggs and sausage, along with coffee, milk and juice. A great day of fun for family and friends. Food tickets sold at the door. 5105 Auburn St, Rockford, IL 61101

New Aviation Event - 1st Annual Dinner With Legends at SUN 'n FUN, Lakeland, FL - Wednesday, Apr 2, 2014
April 2nd, 2014 at 6:30pm will mark the First Annual "Dinner With Legends" banquet during the 2014 SUN 'n FUN International Fly-In Expo in Lakeland, FL. An exclusive, intimate dinner with seats for only 200, this rare and exciting opportunity offers a personal, interactive evening and dinner with ten or more of aviation's most significant heroes. It is a once in a lifetime event not to be missed! A silent auction augments the evening where autographed memorabilia from the Legends in attendance plus other high-value surprise items can become your personal treasures! Enter the dinner on a red carpet being greeted by the celebrities in a receiving line. Enjoy a Preflight Hour with premium open bar and silent auction. Dine with your favorite aviation heroes on a stellar multi-course dinner and enjoy a presentation honoring the Legends of Aviation in attendance. Hosted by veteran Airshow Announcer Rob Reider, recipient of the International Council of Airshows Sword of Excellence, the presentation will celebrate our honorees' service and distinction with a series of video clips and personal accounts. We will also introduce the winners of the first annual Project: STRATOS essay competition during the program. Legends expected to attend include: WWII Triple Ace Bud Anderson, Astronaut Buzz Aldrin, Tuskegee Airman Charles McGee, Designer / Test Pilot Dick Rutan, WWII Doolittle Raider Dick Cole, Members of the WASP, and more!

New Aviation Event - SSA National Seniors Championship Safety Seminar, Clermont, FL - Monday, Mar 10, 2014
The Florida Aviation Network will be broadcasting from the Seminole Lake Gliderport during the SSA National Seniors Championship in Clermont, Florida. We will be providing improved cameras and transmission 16 x 9 NTSC Wide Screen format for 2014. We are Planning to stream live on Monday, March 10th from 0900 until 1 PM and provide important Safety Presentations and interesting interviews with Soaring Championship participants. This is a world class event with participants from around the world. Ben Coleman and Lori Bradner, FAN Host, will be on site to cover the event and watch the exciting launch. We stream programs and video at http://www.floridaaviationnetwork.com/ - just click on the LIVE icon on the left of the page. Don't miss this event, check out your connection today! We are streaming right now 24/7 prerecorded material in a loop.

New Aviation Event - EAA's Aviation Adventure Speaker Series: Bob Shank - Pioneer American Pilot, Oshkosh, WI - Thursday, Mar 20, 2014
Recently discovered photographs and audio recordings documenting the life of Bob Shank, one of America's first civilian airmail pilots, will be featured as the next presentation in EAA's Aviation Adventure Speaker Series. Presented by EAA volunteer Fred Stadler, "Bob Shank – Pioneer American Pilot" will fascinate aviation enthusiasts and anyone interested in the development of America's 20th century industrial age. This free public presentation includes a behind the ropes museum tour.

New Aviation Event - Columbia Biplane Fly-In, Columbia, CA - Friday - Sunday, May 2-4, 2014
Join us in historic Columbia, CA for a weekend of planes, stories, and lots of fun! All Biplanes are welcome. Stardusters Skybolts Acrosports Marquarts Pitts Eagles Hatz Or Any Other Biplane Enthusiast, Antique or otherwise!

New Aviation Event - Calaveras AirFaire 2014, San Andreas, CA - Saturday, Apr 26, 2014
Make Calaveras Airport your flying destination for Saturday April 26. Breakfast will be available for the early arrivals and don't miss the delicious Tri-Tip BBQ lunch by Mother Lode EAA 484. There will be classic antique cars on display along with aircraft static displays. The Calaveras Community Band will again entertain the crowd. Airport Info: airnav.com/airport/KCPU

New Aviation Event - Dinner with a Slice of History - Flying Solo, the Story of Ruth Elder and other female daredevils, Cleveland, OH - Friday, Apr 25, 2014
Apr 25 - Dinner with a Slice of History - Flying Solo, the Story of Ruth Elder and other female daredevils 6:30pm. Fasten your chin strap and take off with Ruth Elder, a woman daredevil pilot who soared into America's heart in the 1920s. In 1927, women were supposed to stay at home, mostly in the kitchen. But one woman proved she could do anything a man could do- even fly an airplane! Join us as author Julie Cummins talks about her newest children's book, FLYING SOLO, along with a passel of other women daredevils, all born before 1900. Copies of her books will be available for purchase. Dinner will be served at 6:30pm with the presentation to follow. Tickets are $15 non-members, $13 members. Please RSVP soon- seats are limited! 216-623-1111.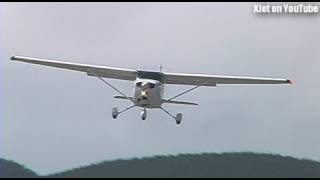 Light aircraft in WILD cross-wind landings at Tokoroa Airfield - YouTube - xjet
No RC planes in this video but lots of exciting full-sized action from the Flying NZ Central Area Rally held on November 5 2011 at Tokoroa New Zealand. There was a very brisk cross-wind that made landings and some take-offs decidedly difficult.

New Aviation Event - Columbia Biplane Fly-In, Columbia, CA - Wednesday - Friday, Apr 2-4, 2014
Join us in historic Columbia, CA for a weekend of planes, stories, and lots of fun! All Biplanes are welcome. Stardusters Skybolts Acrosports Marquarts Pitts Eagles Hatz Or Any Other Biplane Enthusiast, Antique or otherwise!

New Aviation Event - Runway Gumbo Lunch Fly-In, Gladewater, TX - Saturday, Mar 22, 2014
First Gumbo of the 2014 season. Come on out and get the year started with the best Gumbo west of the Sabine.

New Aviation Event - Careers in Aviation, Lititz, PA - Thursday, Mar 13, 2014
Explore the Possibilities.... Careers in Aviation. Come learn more about various Careers in Aviation such as pilot careers, aircraft maintenance technicians, aircraft manufacturing, airline and airport operations, and more.

New Aviation Event - WWII Aircraft Fly-In and Open House, Houston, TX - Saturday - Sunday, Apr 12-13, 2014
WWII Aircraft Fly-In and Open House. Saturday and Sunday, April 12 13 those big, old airplanes with the mighty round engines will be flying again as the Commemorative Air Force's Houston Wing presents its 2014 Open House at Hangar B-5, West Houston Airport. Get up close and feel the prop wash and hear the noise as radial engines power these WWII aircraft. See some of the old planes your father, grandfather or grandmother learned to fly for World War II. April 12 13 from 10 a.m. until 5 p.m. A $10.00 donation per car earns you a day of aircraft and military vehicle displays, museum exhibits and fun. See the Houston Wing's Lockheed C-60 paratroop transport, the Navy's Primary Trainer N3N, our new Primary PT-19, Basic BT-13 and Advanced AT-6 trainers, the CAF Gulf Coast Wing's B-17 "Texas Raiders", and tactical fighters from the Texas Flying Legends Museum as well as other CAF and privately owned fly-in WWII aircraft. Talk to the pilots who flew them then and fly them now. West Houston Airport is located at 18000 Groschke Rd., 2 miles north of 1-10 and between Hwy. 6 and Barker Cypress, will be the place to visit on Saturday and Sunday, April 12 and 13 from 10 a.m. to 5 p.m. Warbird rides will be available. Food, drinks, gifts and souvenirs will be available. Come on out and honor America. The Commemorative Air Force is a non-profit national patriotic organization whose membership includes people from all backgrounds sharing an interest in aviation and history. www.houstonwing.org

New Aviation Event - 50th Anniversary Apple Blossom Festival Fly-In Pancake Breakfast, Sodus, NY - Sunday, May 18, 2014
Near Rochester, NY. All you can eat Pancakes, Eggs, Sausage, Hot Coffee, and of course Apple Juice and Applesauce. Adults $7.00, Children $4.00, Airplane Rides $30.00. Fly-In over beautiful blossoming apple orchards, Lake Ontario, and Sodus Bay as you line up on final for a Great Breakfast! Antique and Classic Car Display, Airplanes of all sizes, Experimentals and Ultralights, Flying Toy display and Sale, and lots more. 3800' x 60' Runway Taxiway. Plenty of Ramp Aircraft parking.
*
Previous Updates and Fun Places To Fly - Check our Archive
Advertise with us!

| | | |
| --- | --- | --- |
| | As a member you are now entitled to unlimited access to all Ultralight Flying! Pilot Reports plus all other reports from magazines like EAA Sport Pilot, GA News, Kitplanes, Experimenter, and Hang Gliding. | |

| | | |
| --- | --- | --- |
| | A documentary about Crew 713 - The men who flew the B-24 Liberator, Irishman's Shanty | |

| | | |
| --- | --- | --- |
| | Join our group and discuss (LSA) Light-Sport Aircraft and the Sport Pilot license. Please ask questions. Talk about anything related to Light-Sport Aircraft and the Sport Pilot license.. | |
All Aviation Events and Places To Fly listed are provided by the general public. FunPlacesToFly.com and OpenAirNet Inc. shall not be held liable for false or inaccurate listings, financial loss, damages or injury. If you decide to fly your aircraft into one of the locations listed on this website, you do so at your own risk. Always call ahead to confirm any information listed and the existence of the destination or event. Any information displayed may not be accurate or current and should not be considered valid for navigation, flight planning, or for use in flight. Please consult official publications for current and correct information. Please read our Disclaimer.